Teaching in Orvieto, Italy Fall 2018
Posted August 2, 2017
I taught in Orvieto, Italy in the fall of 2016. This was my first trip to Italy. I fell in love immediately but I always knew I would! We flew into Rome and spent a couple of days before traveling to Orvieto. After unpacking we took a walk to the nearby piazzo where I had my first Italian street musician experience.This site and sound was definitely meant for me! I know this is quite common place for Italians but for me it brought me to tears. It was just one of those magical moments I will always remember.....always!
Italy from Kate Thompson on Vimeo.
I loved Rome! It has the same type of vibe that New York City, but with so much more beauty! I can't wait to go back and explore more. It just wasn't enough time.
After a couple of days we traveled to Orvieto. The 2nd most profound experience I had was walking into the Duomo. What I loved was the quiet and sacred environment it was. The museums and Cathedrals in Rome are amazing but the initimacy felt in Orvieto made such a bigger impact on me.I was able to take in the enormous space, sit and meditate, and really breath in the energy where a Eucharist Miracle happened.
In 1263, a visiting priest stopped in Bolsena to celebrate Mass at the St. Christina's Church in Bolsena. He had begun to doubt that the Eucharist was really the Body and Blood of Christ; however, the priest was shocked when the host began to bleed right after the prayer of consecration. Unable to hide this fact, he interrupted the Mass and went to nearby Orvieto, where Pope Urban IV was in residence.
After a thorough fact-finding investigation the Pope orded the miraculous host and the linen alter cloth (Corporal) stained with blood be brought to Orvieto, and placed on display in this Cathedral.If you are interested in learning more about this here is a website that is interesting http://www.inorvieto.it/en/visit/orvieto_s_duomo/duomo_and_miracle_of_bolsena.html
This is just the start of my journey through this Cathedral. I have been researching The Final Judgement by Luca Signorelli. He was the fresco artist that painted this incredible story. His knowledge of anatomy was quite astounding at that time in history. I stood under that fresco and feasted my eye on every single figure as I followed the story represented in several acts, The Antichrist, The End of the World, The Resurrection of the Flash, The Final Judgement, and Hell and Paradise. Whether or not you are religious or not, these images are powerful. This will be a part of my lesson for my workshop. To interpret these stages in a mandala we will create in our fabric book. This interpretation is for the student to make to make personal and meaningful to them. As I said, it is not about religion, but rather the human condition dealing with deceit, destruction, renewal, judgement , dark and light. I have done several and each one has a different meaning for me.
Here are some examples of Signorelli's work as well as a video I took of the fresco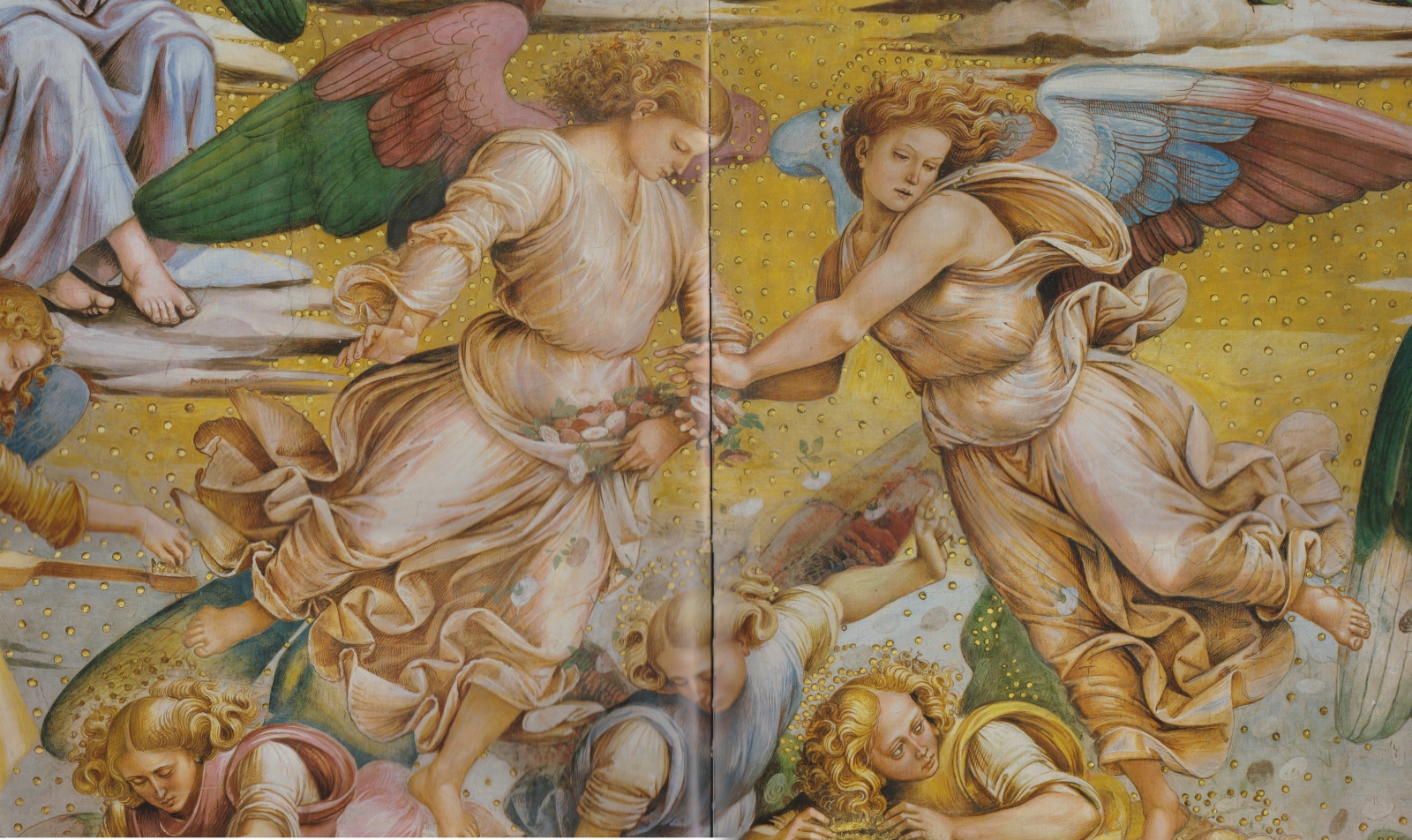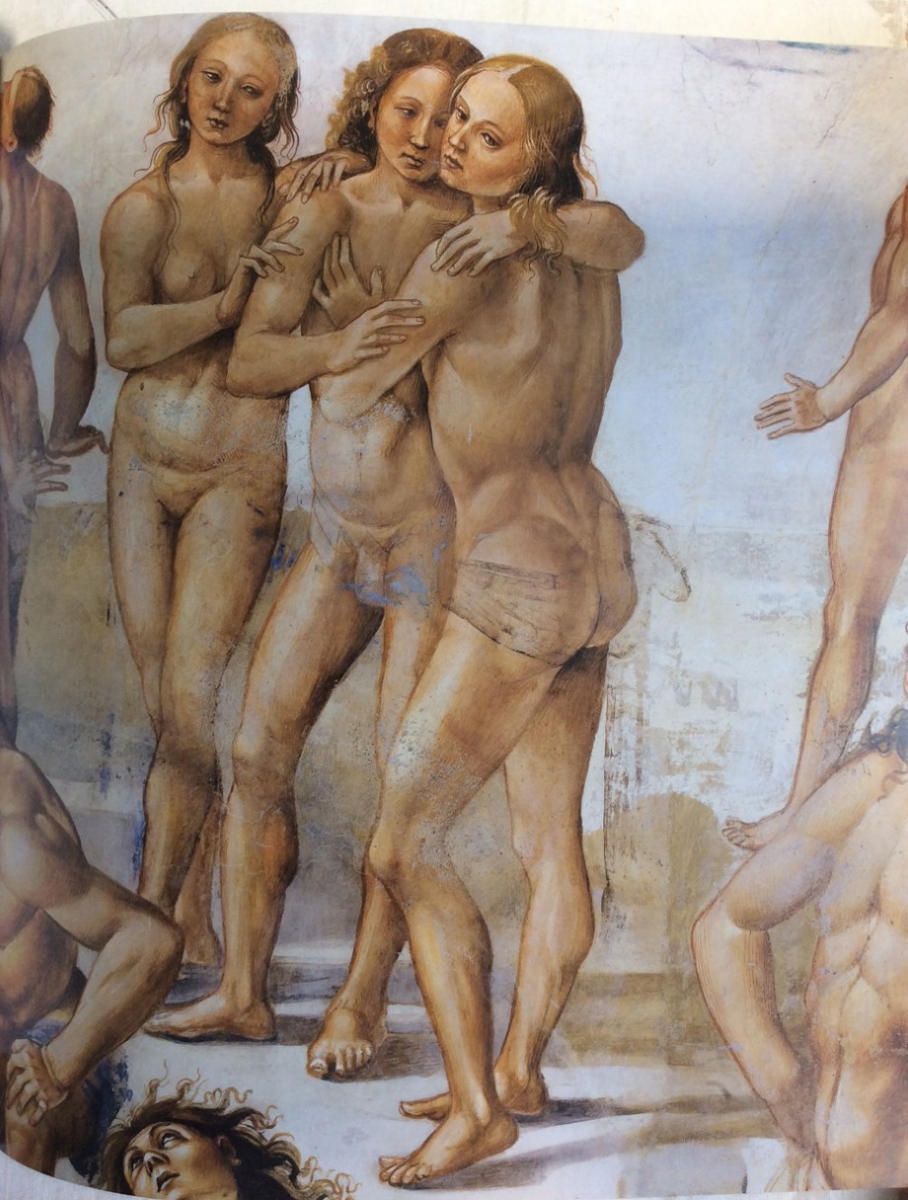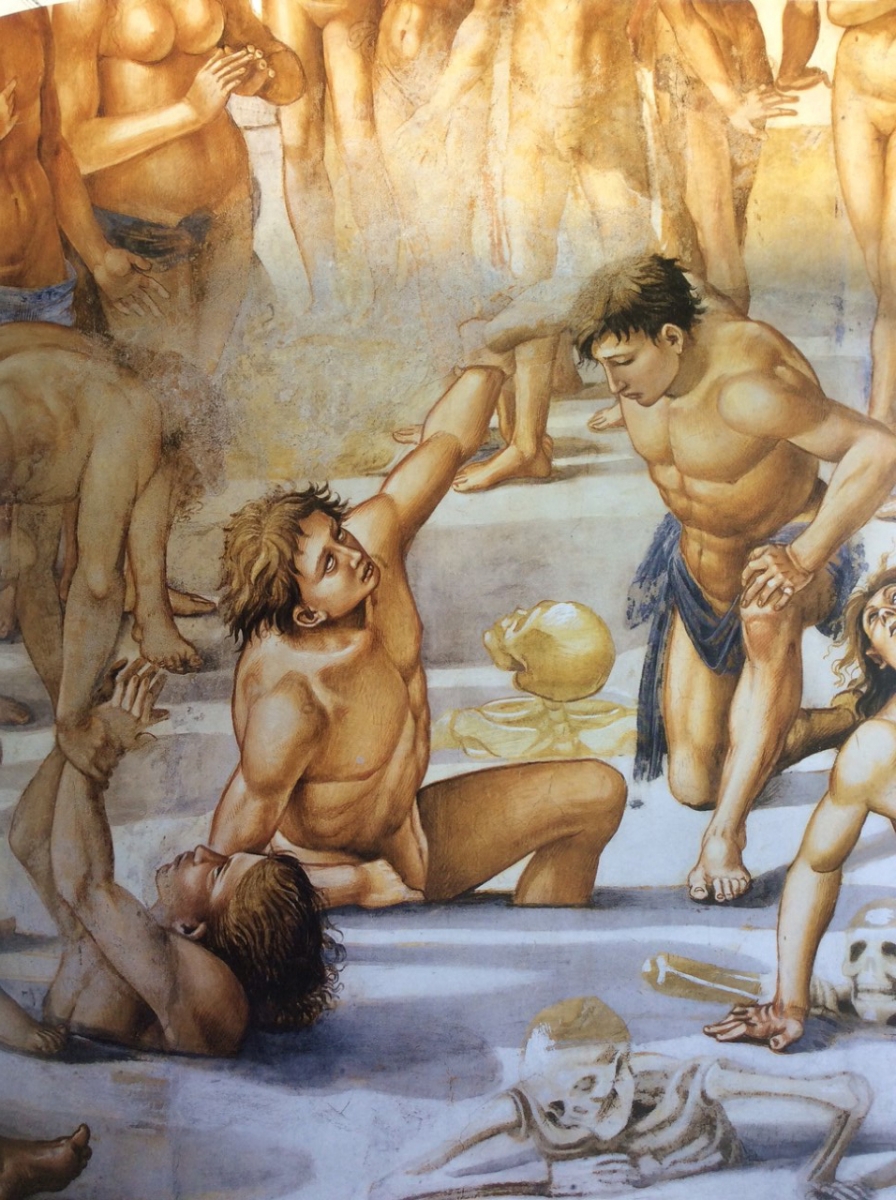 IMG_1142 from Kate Thompson on Vimeo.
Here are some pictures from 2016 retreat. I just loved our studio and where we stayed, San Lodovico, our B&B, a converted convent. There is so much beauty and art throughout this place. Here are some pictures of our studio. I took this video one day walking towards the studio.....pure magic and wonderment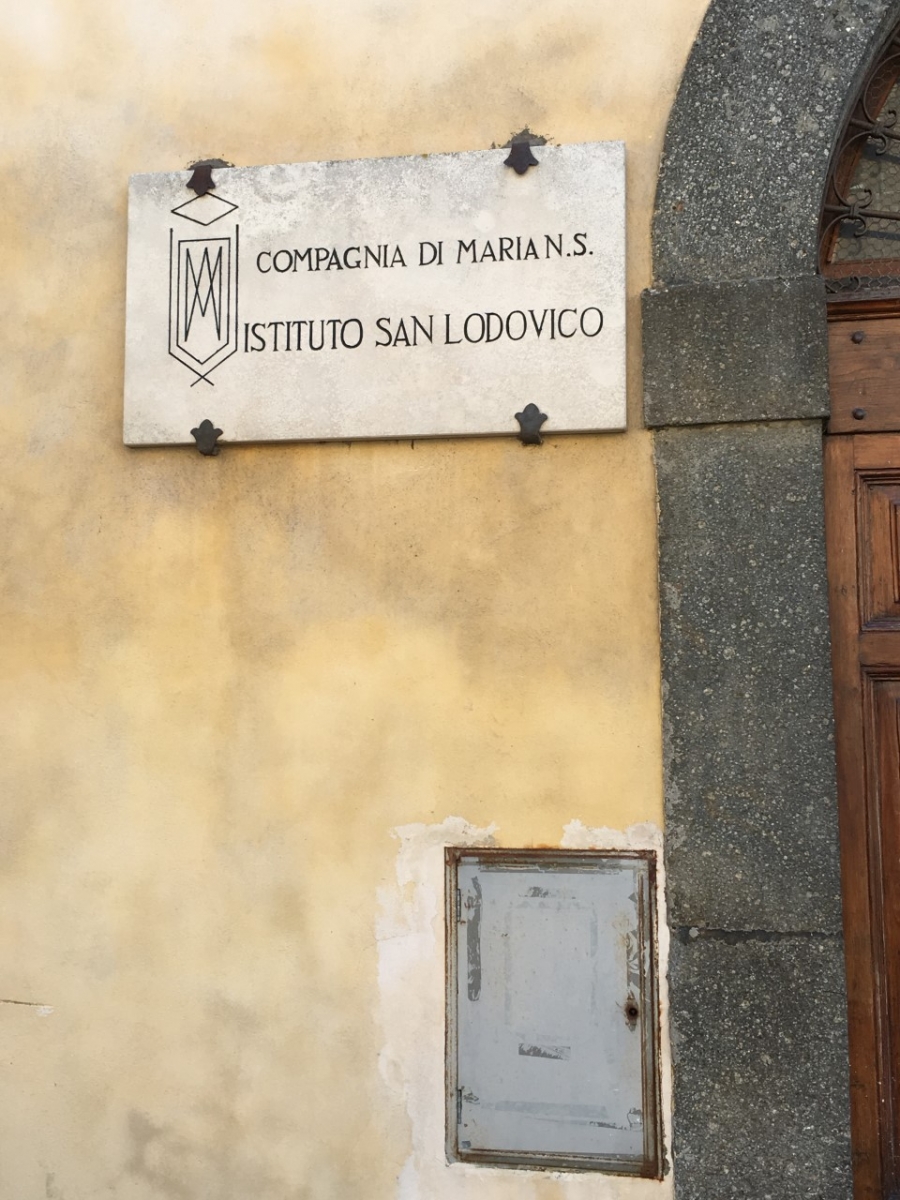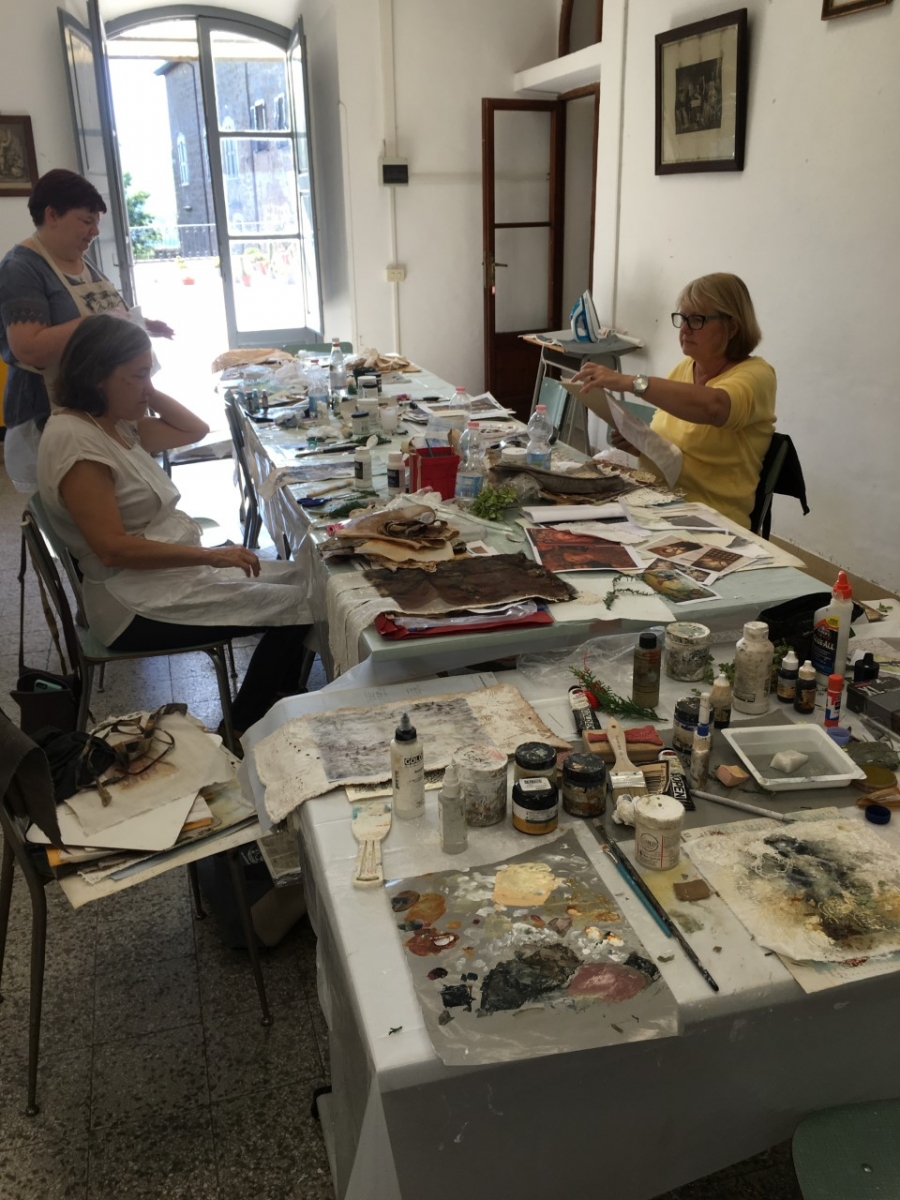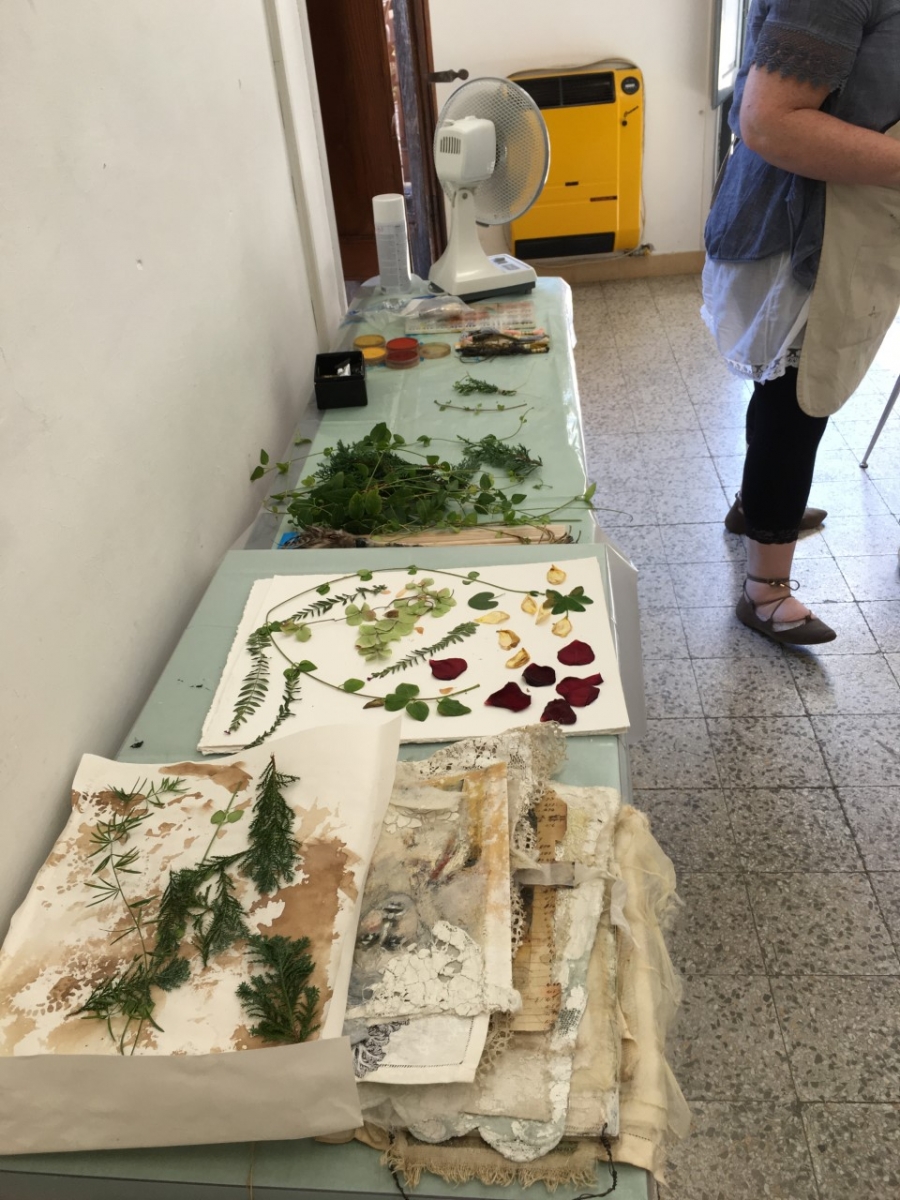 IMG_1230 from Kate Thompson on Vimeo.
Here is a view near our B&B and my friend Lorri and I eating grapes at a vineyard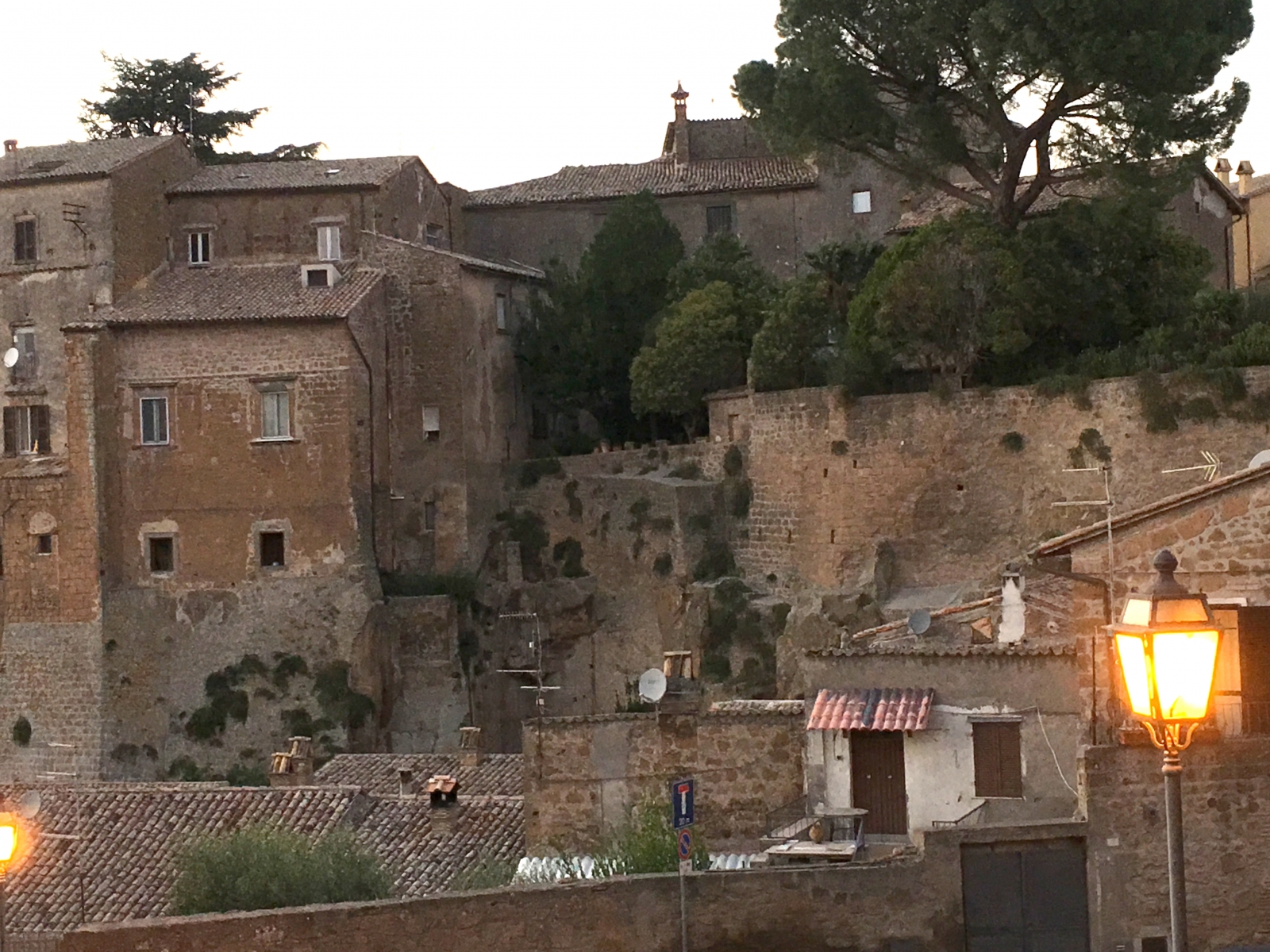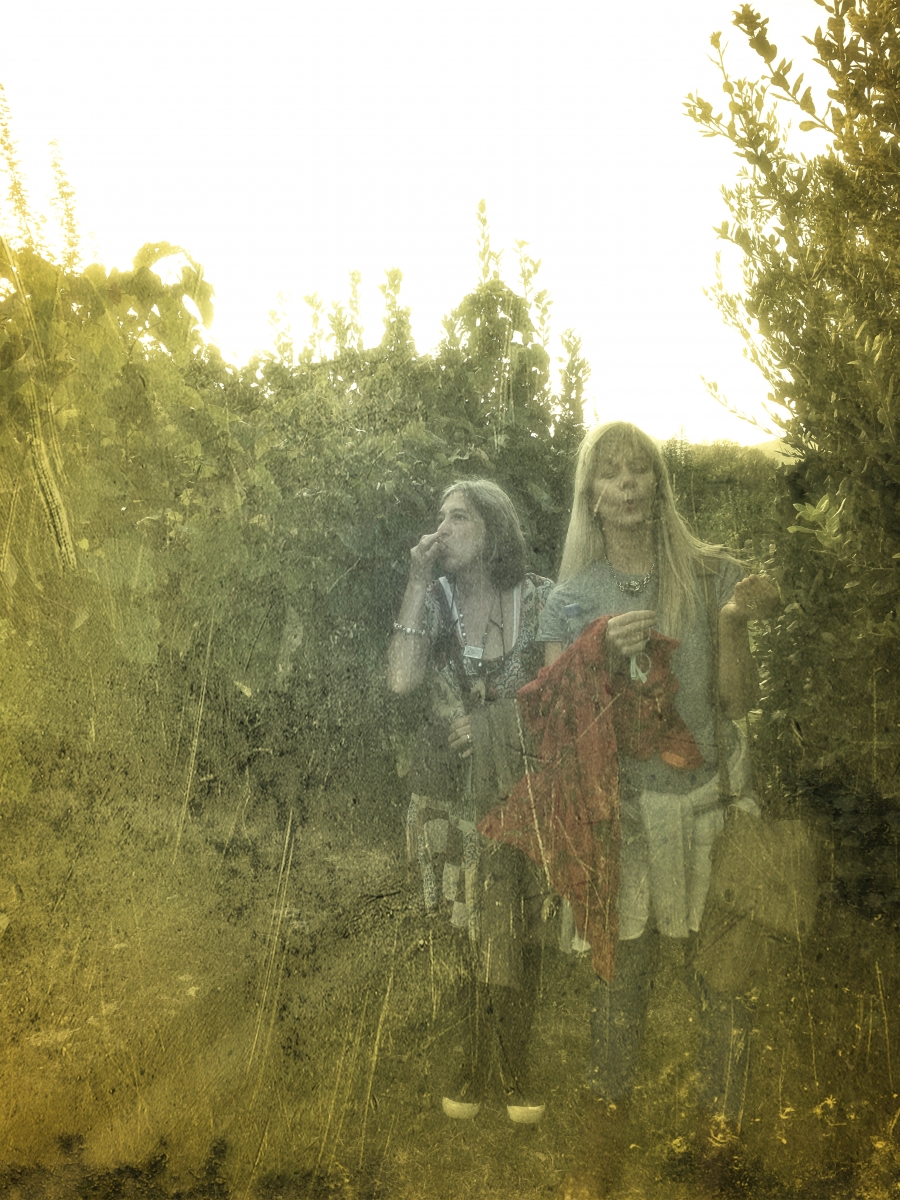 O.K on to the projects I am preparing for you. We will be making a large fabric book with plaster wings for the cover. Inside we will create a mandola. See the book and mandola images below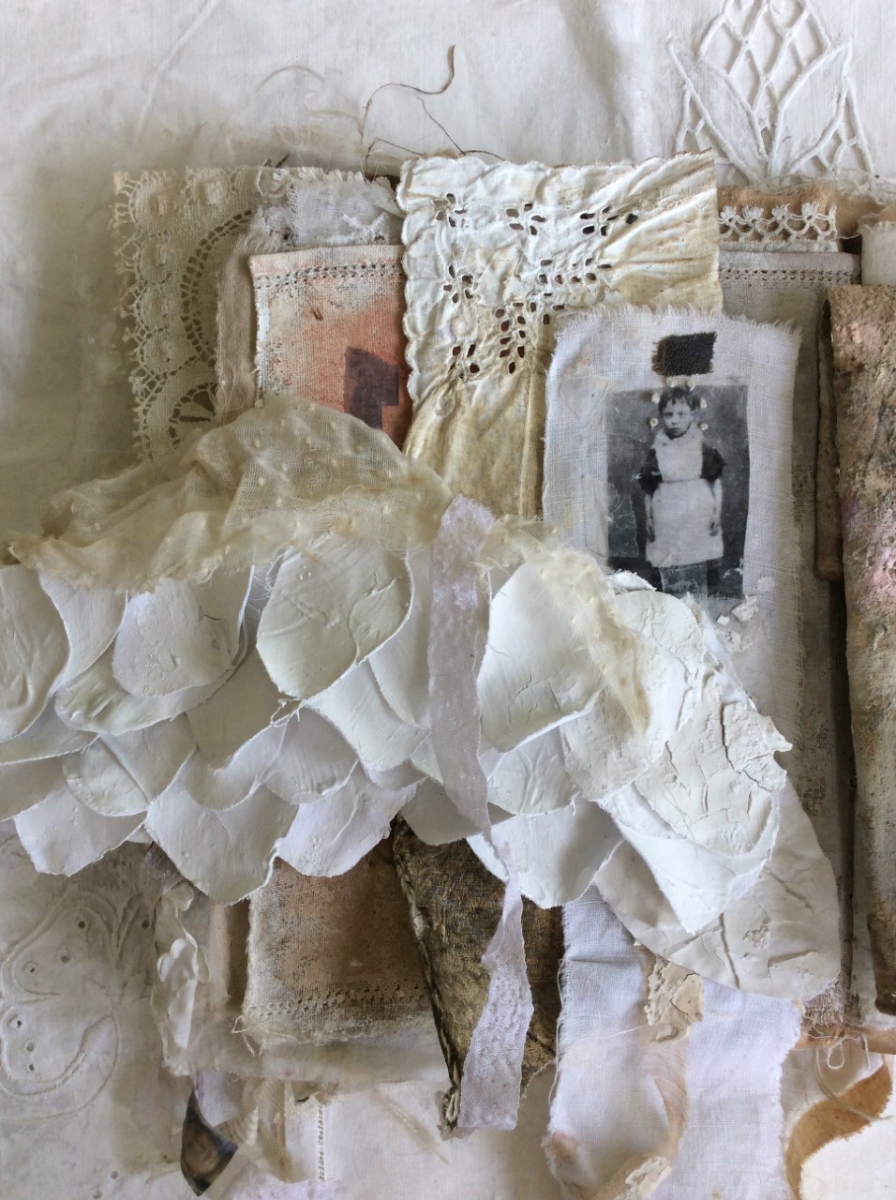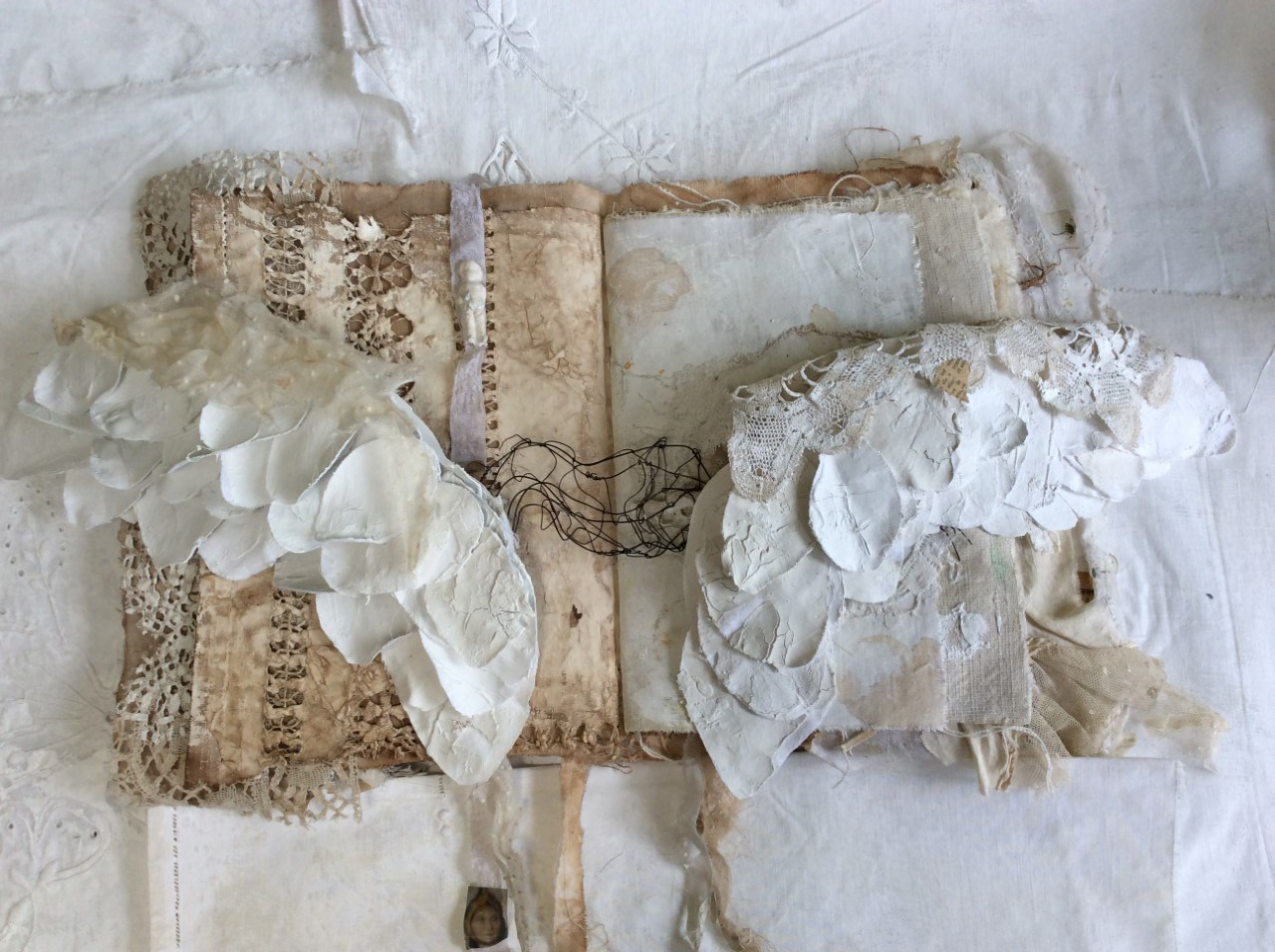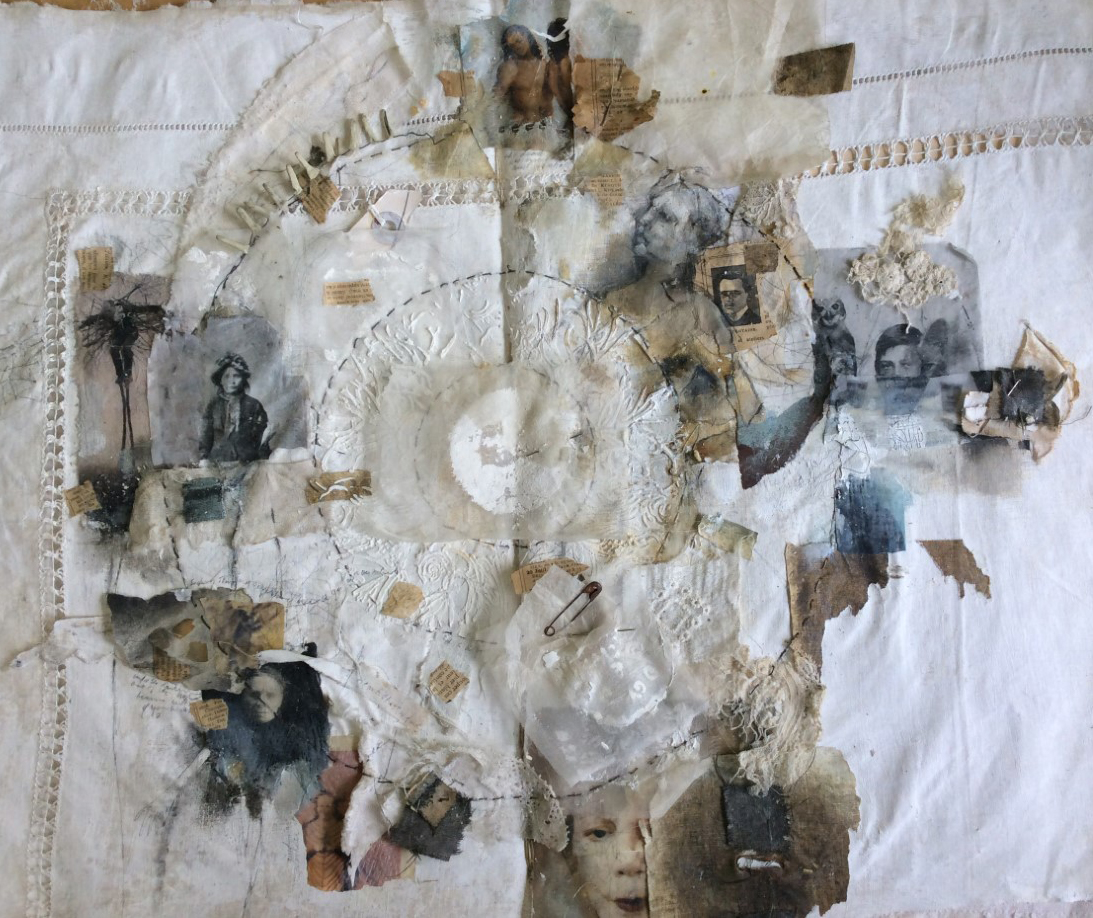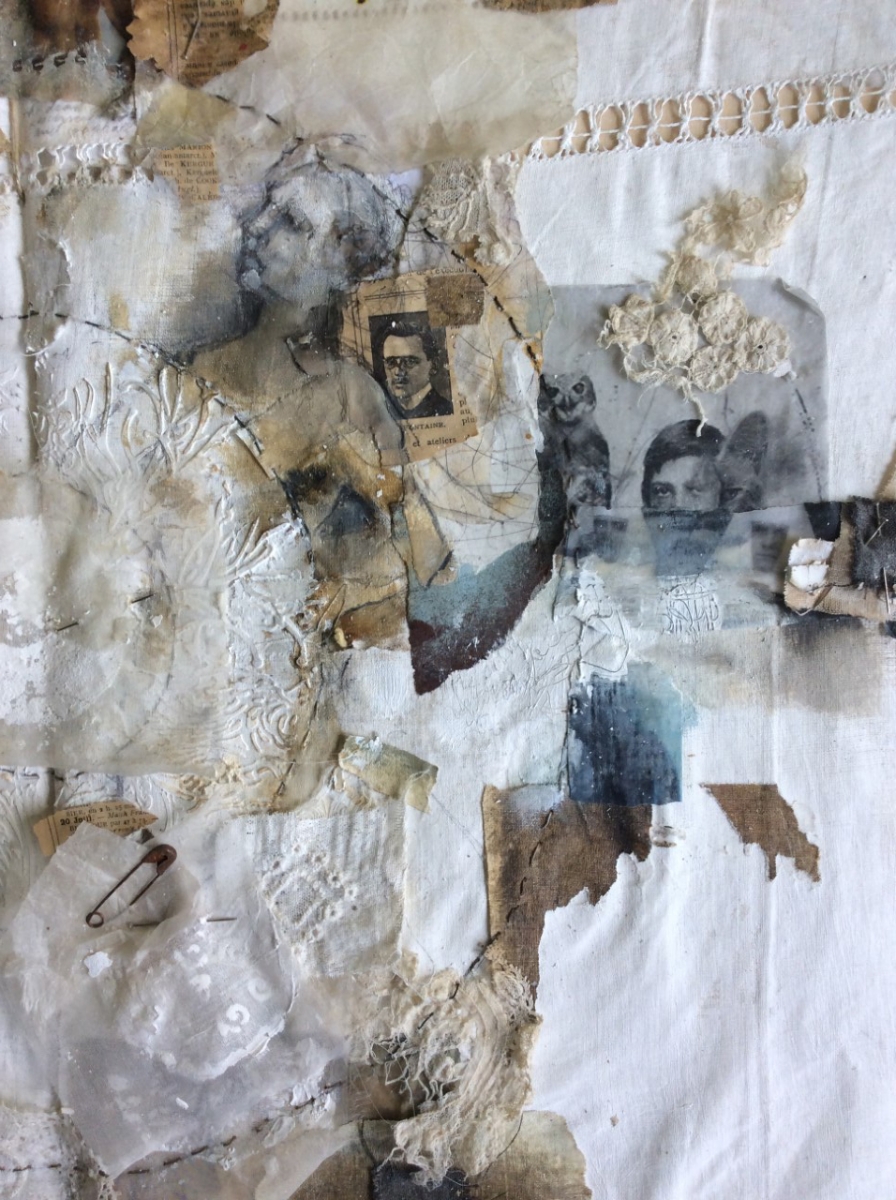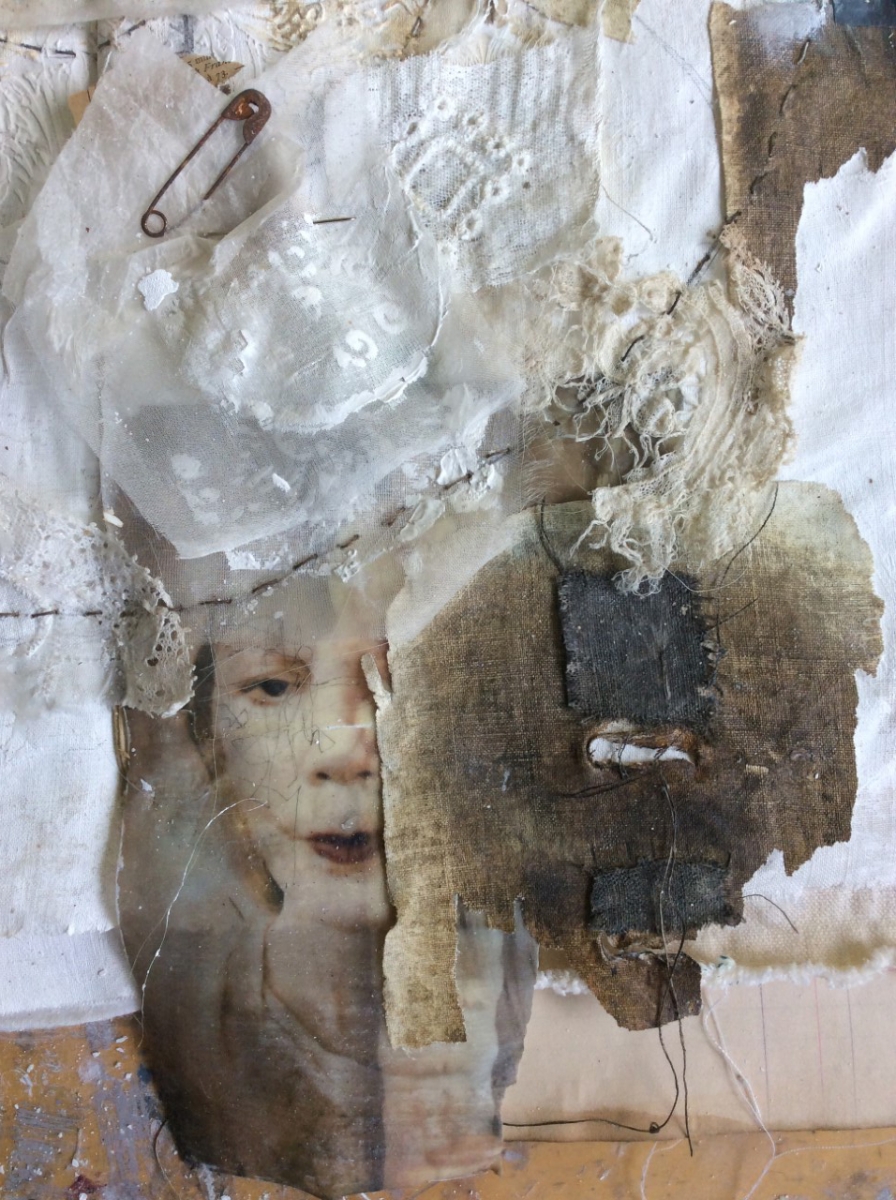 Here are some other examples of pages we will work on. We will make little pockets to put all our momentos in.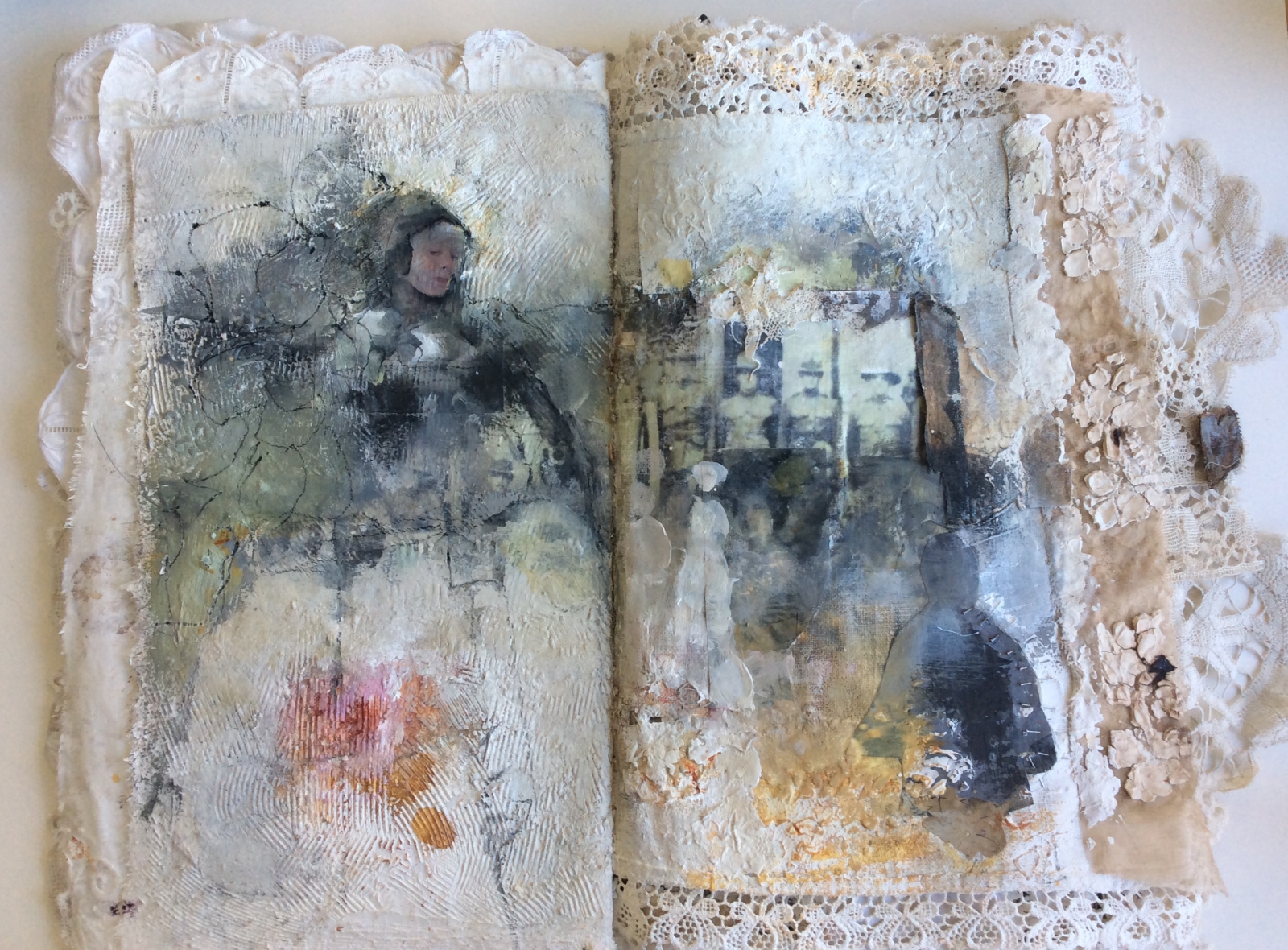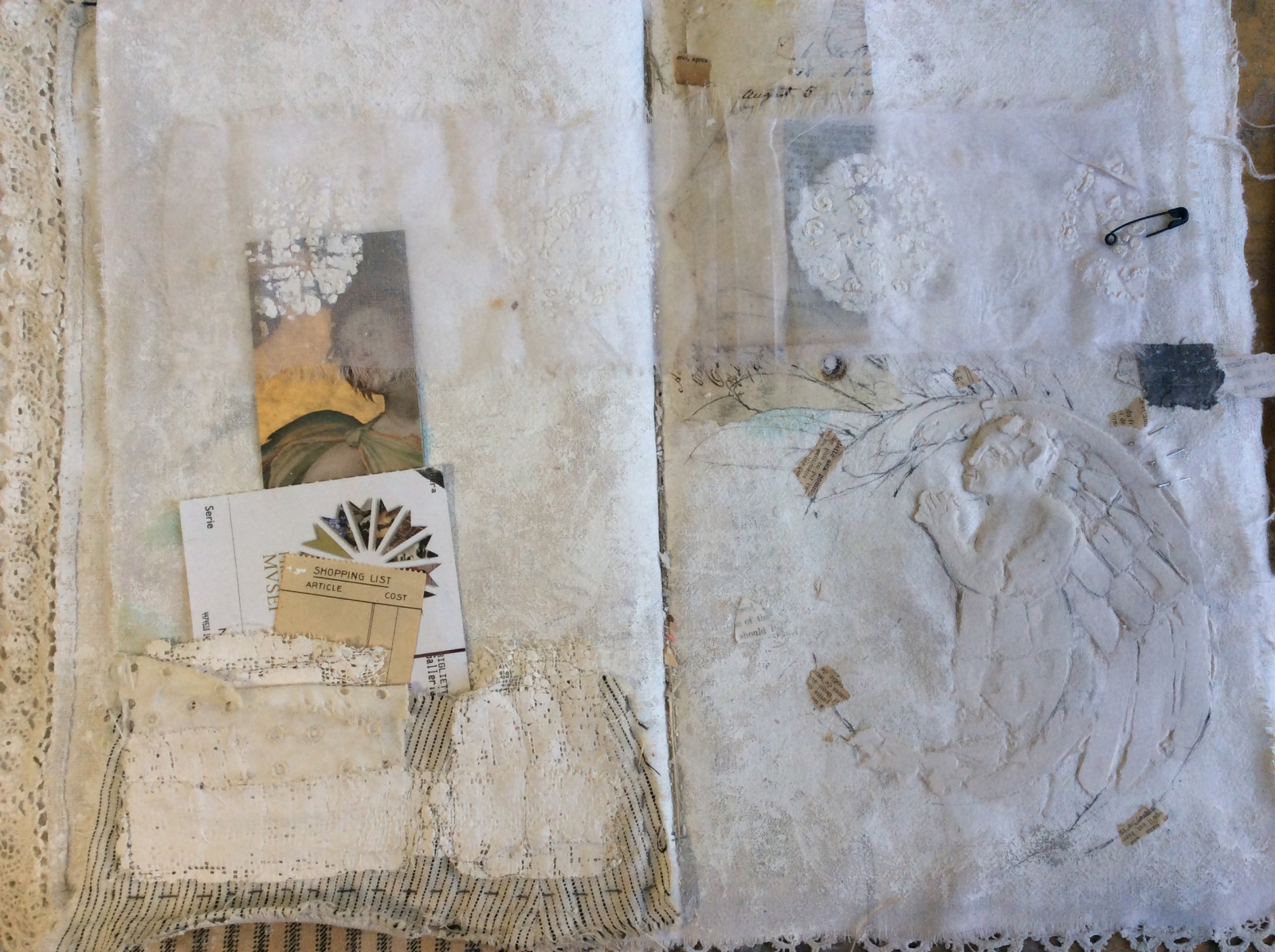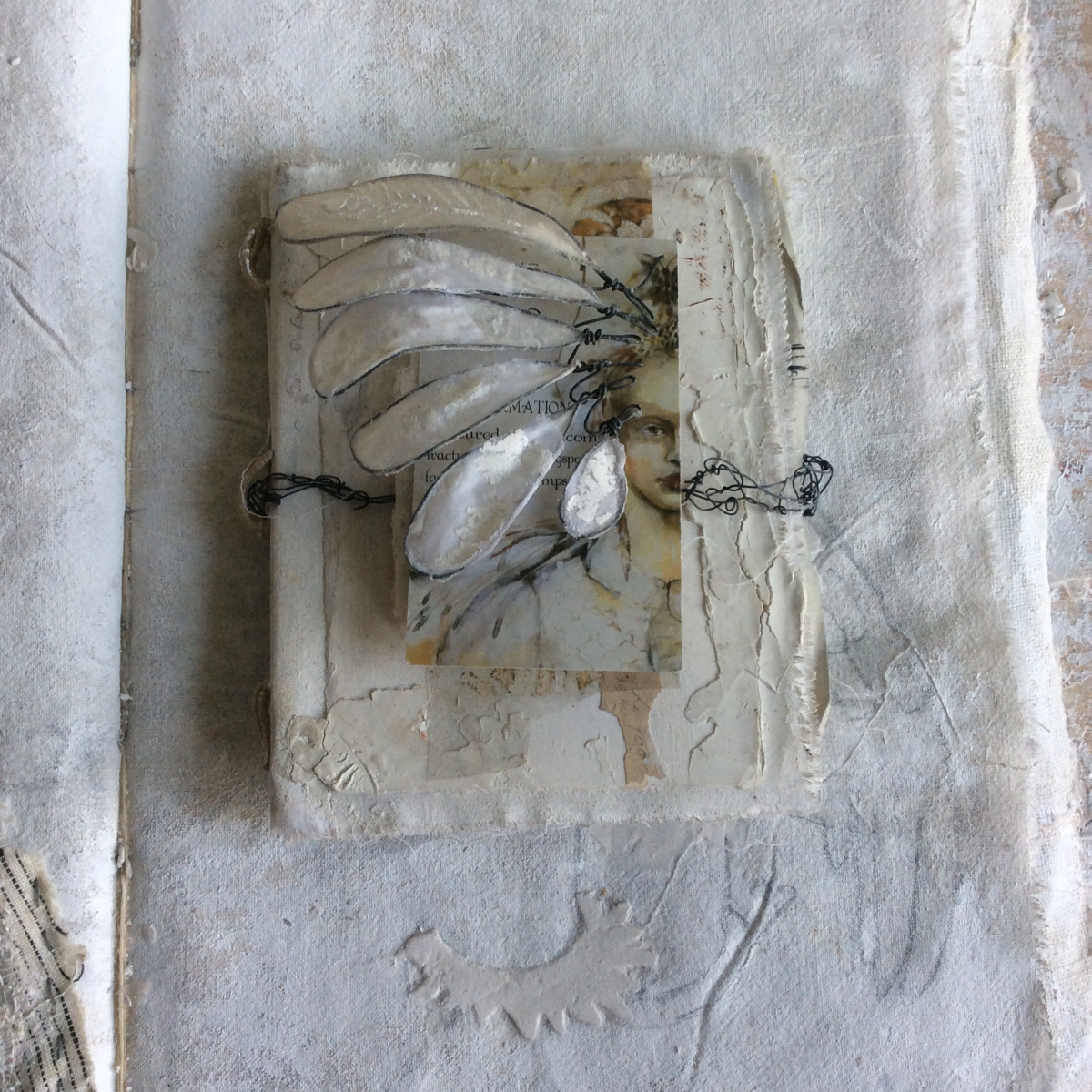 Along with the book we will make individual pieces that we can either attach to our pages of the book or separate pieces of art. Here are some examples. I will show you how I make my little "vestment" little bundles of fabric and collage. You can attach these to your art pieces or collage in your book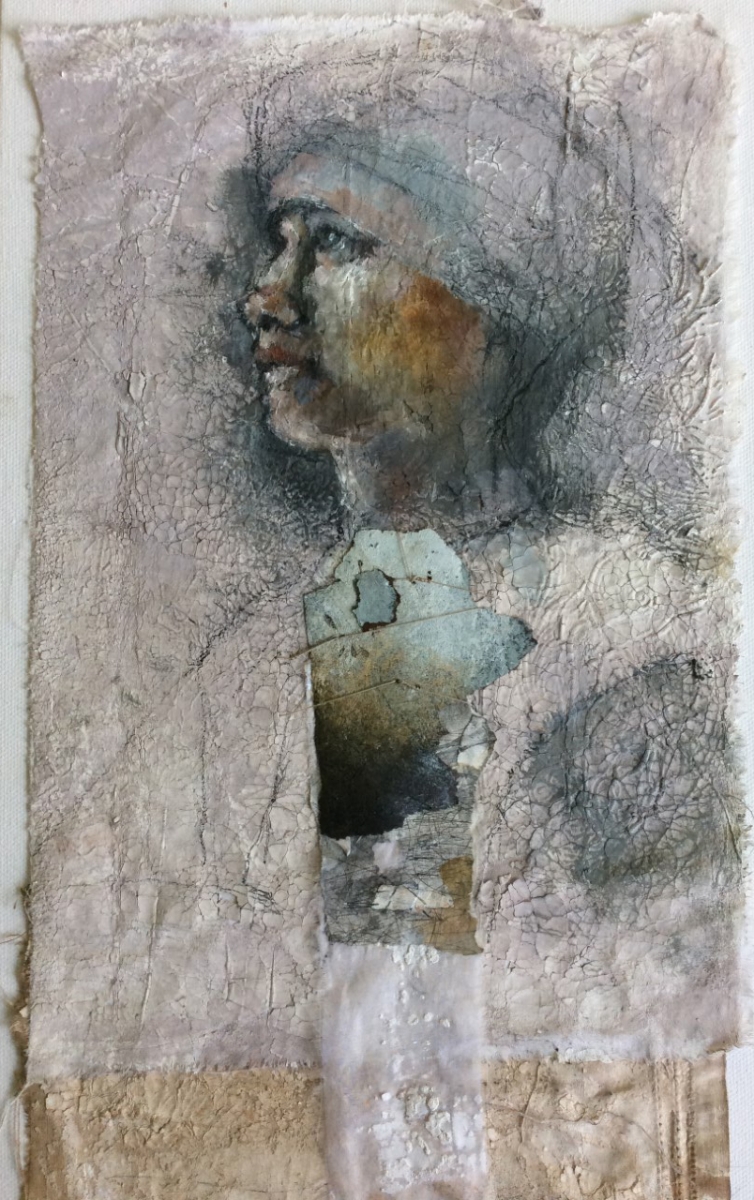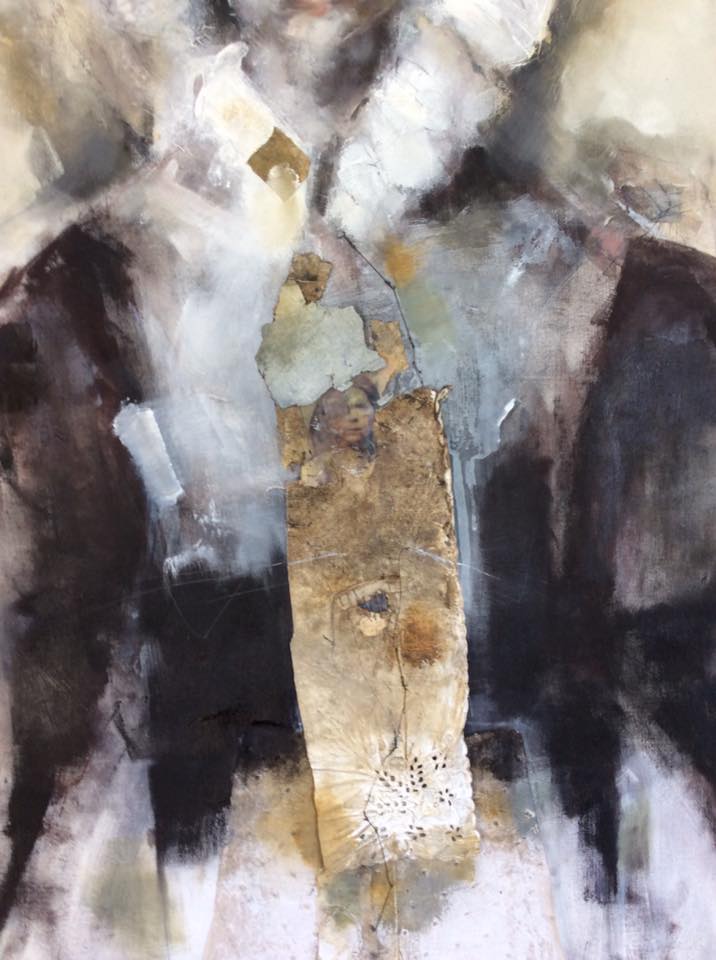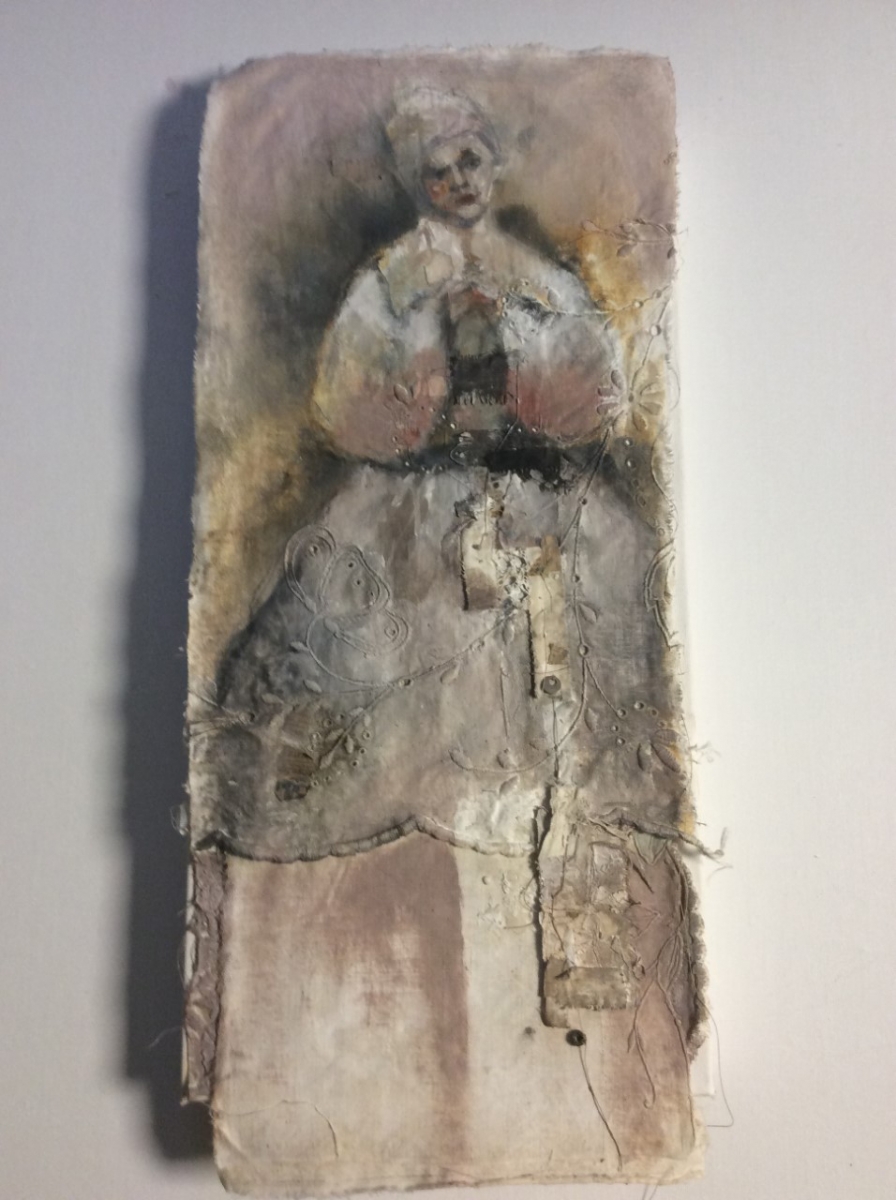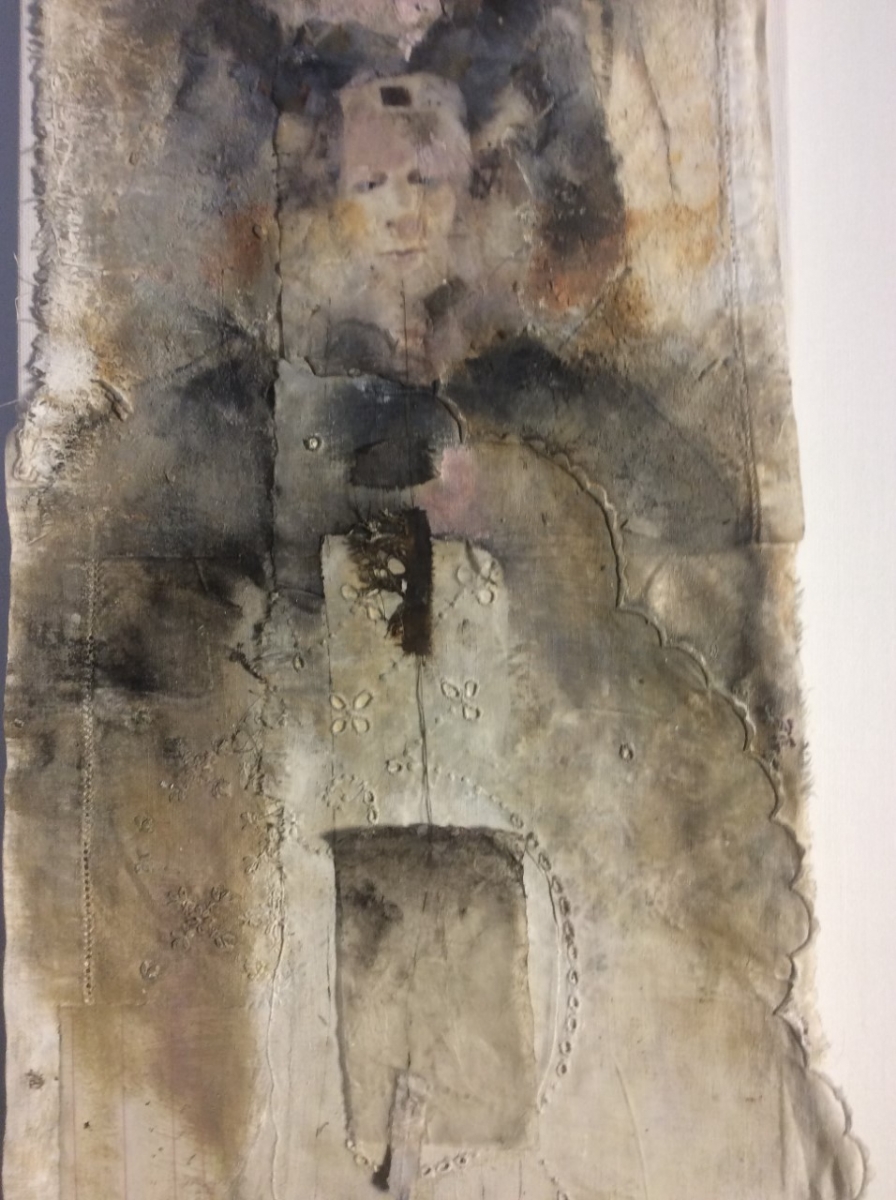 I am creating a wonderful, beautiful class in the best place in the world and I would like to invite you to be a part of this Fall 2018 Workshop! Here is all the information below. You can email me as well fracturedangelics@hotmail.com
https://adventuresinitaly.ca/tour/kate-thompson-sep-9-15-2018/
Finally one last picture of me in Florence!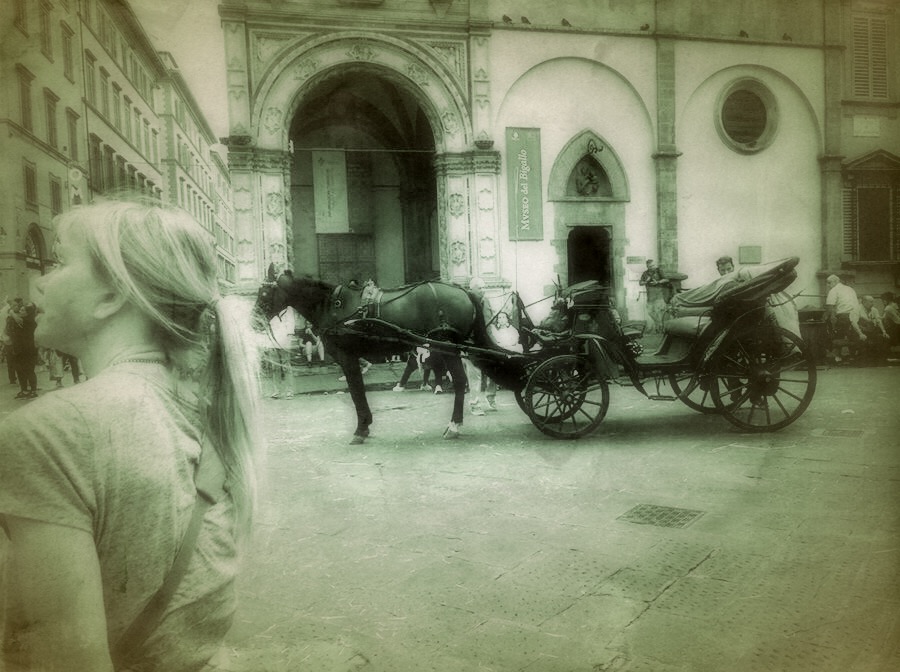 » Share: