Sacred Vestments ecourse on Jeanneoliver.com
Posted September 7, 2018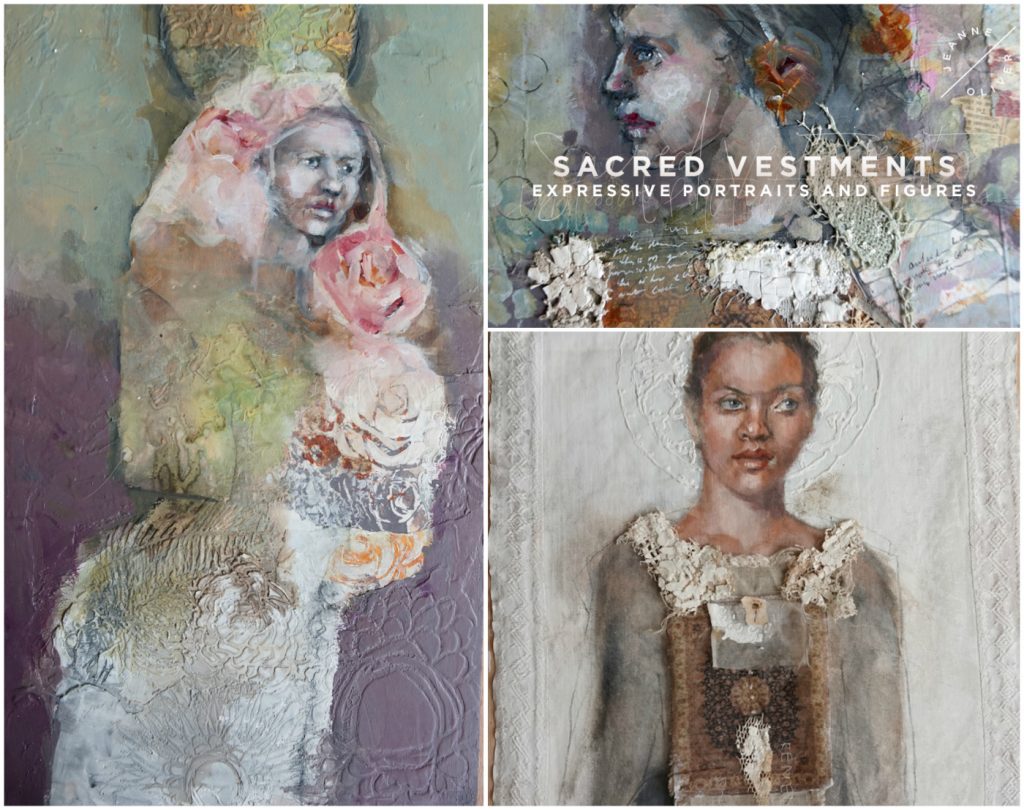 I wanted to tell you a little bit about my new online class, Sacred Vestments, hosted by Jeanne Oliver. For more information click on the photo above. The EARLY REGISTRATION PRICE IS $48. TILL OCT 4. Class starts Nov. 4 and the regular price will be $68.
There is more than 9 hours of video for this class!! I know, I know. I tend to overwhelm, but you can take this class at your own pace!!
I am constantly experimenting with new techniques, mixing different mediums to see what they do. I like when someone can't figure out how I did that. But there is also this other side of myself that wants to really grasp art principles. It is best to know the rules and then break them. I know not everyone feels that way but for me practicing drawing and painting realistically is just part of my practice. The work I sell currently is much more expressive and abstract but on the side I am doing my realism or at least practicing it. Having an art mentor, I find, is very important because you are forced to do the work discussed.
Now for this class I do several portrait demos, one is front on in oils (you can easily use acrylics if you want). I talk about values and paint many layers. The other two are 3/4 view and profile and they are actually photographs that I painted over. They don't end up looking like the photographs at all but it is a great way to start if you are just beginning to do portraits.
When I started to experiment with making these little fabric pieces with torn laces dipped in plaster and collage pieces that we create with scribbling and stencils they started to form garments. I thought Vestments was a suitable name for these pieces because they made the figures look sacred. Making these you can put all art principles aside and just play! So there is some breathing room in the class. Sometimes you are intuitive and other times you are focused. That seems to be my process.
I had no idea how much video I shot till I started editing! It seemed a shame to take some of it out so I give it all to you .Thank you for all that participate. Enjoy and you know how much I love to interact in the Facebook group, so once you sign up join the group. It is such a delight to interact with you. Here are some photos from the course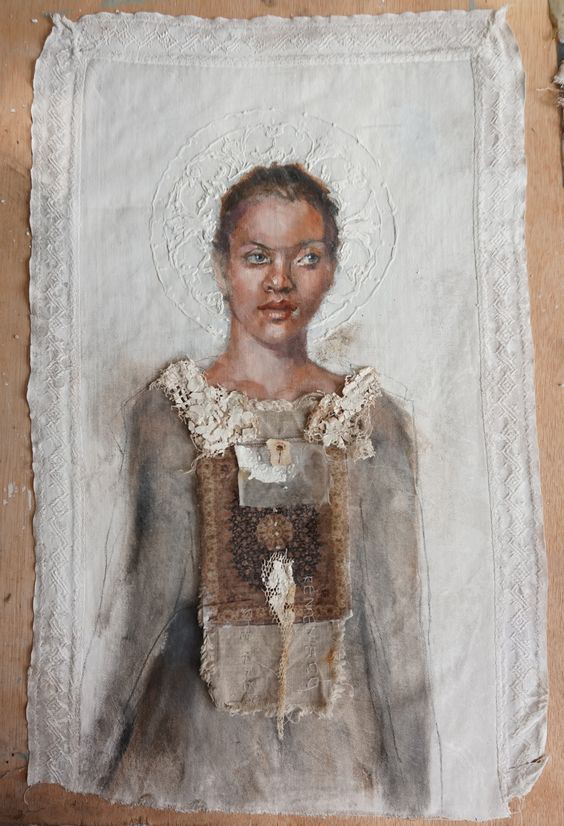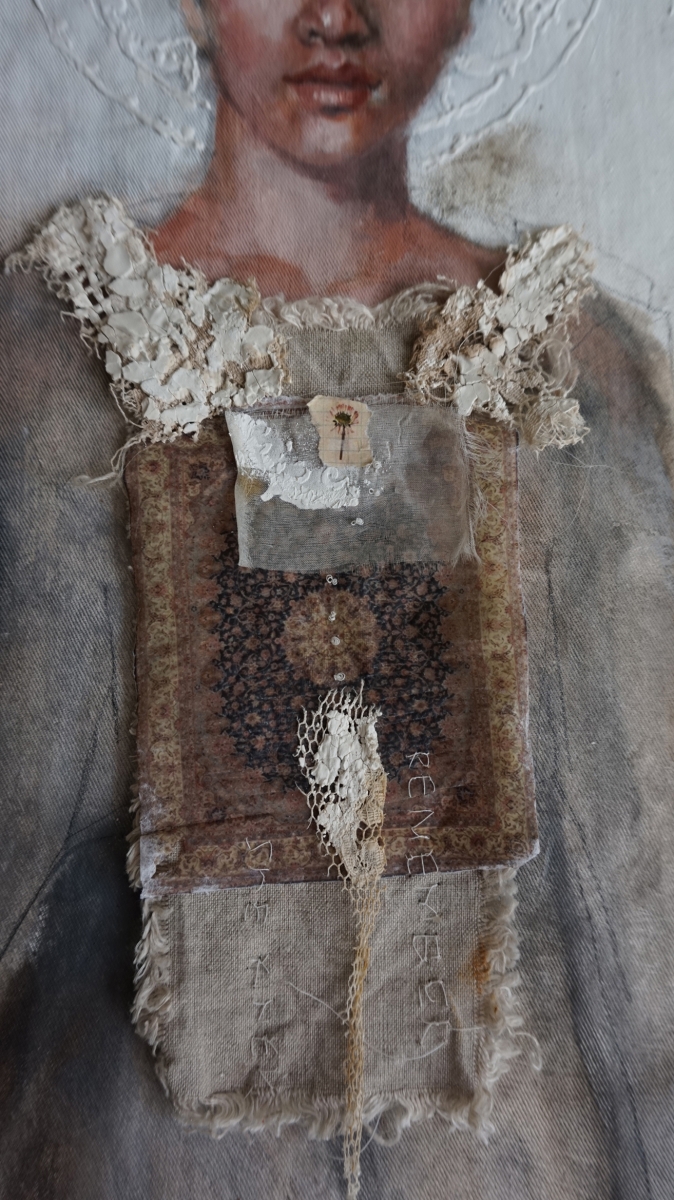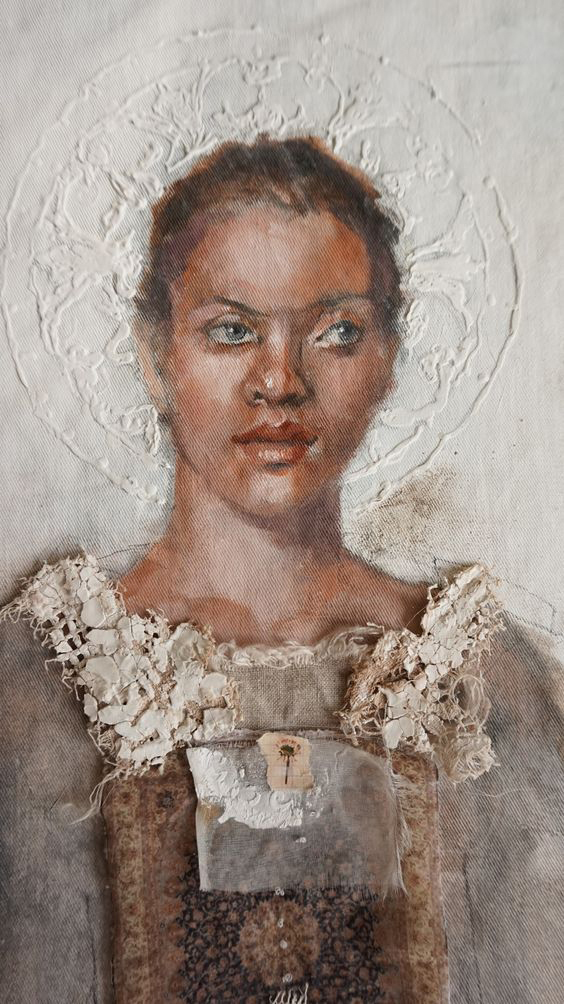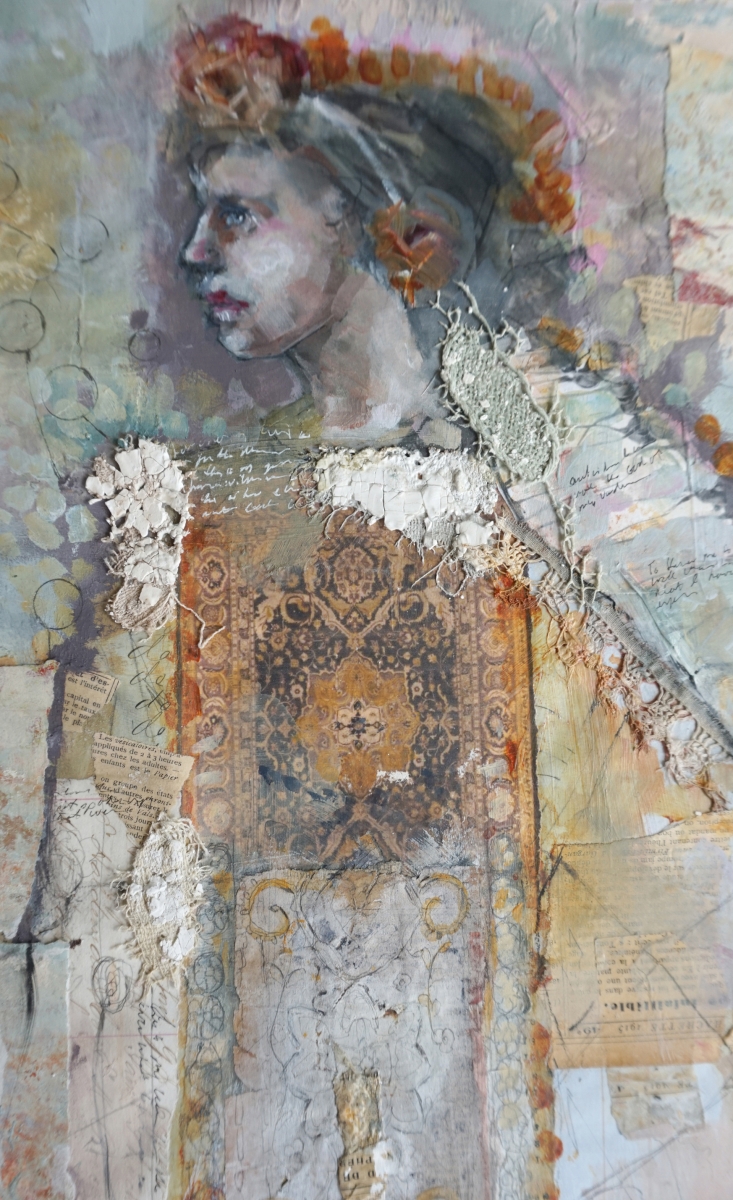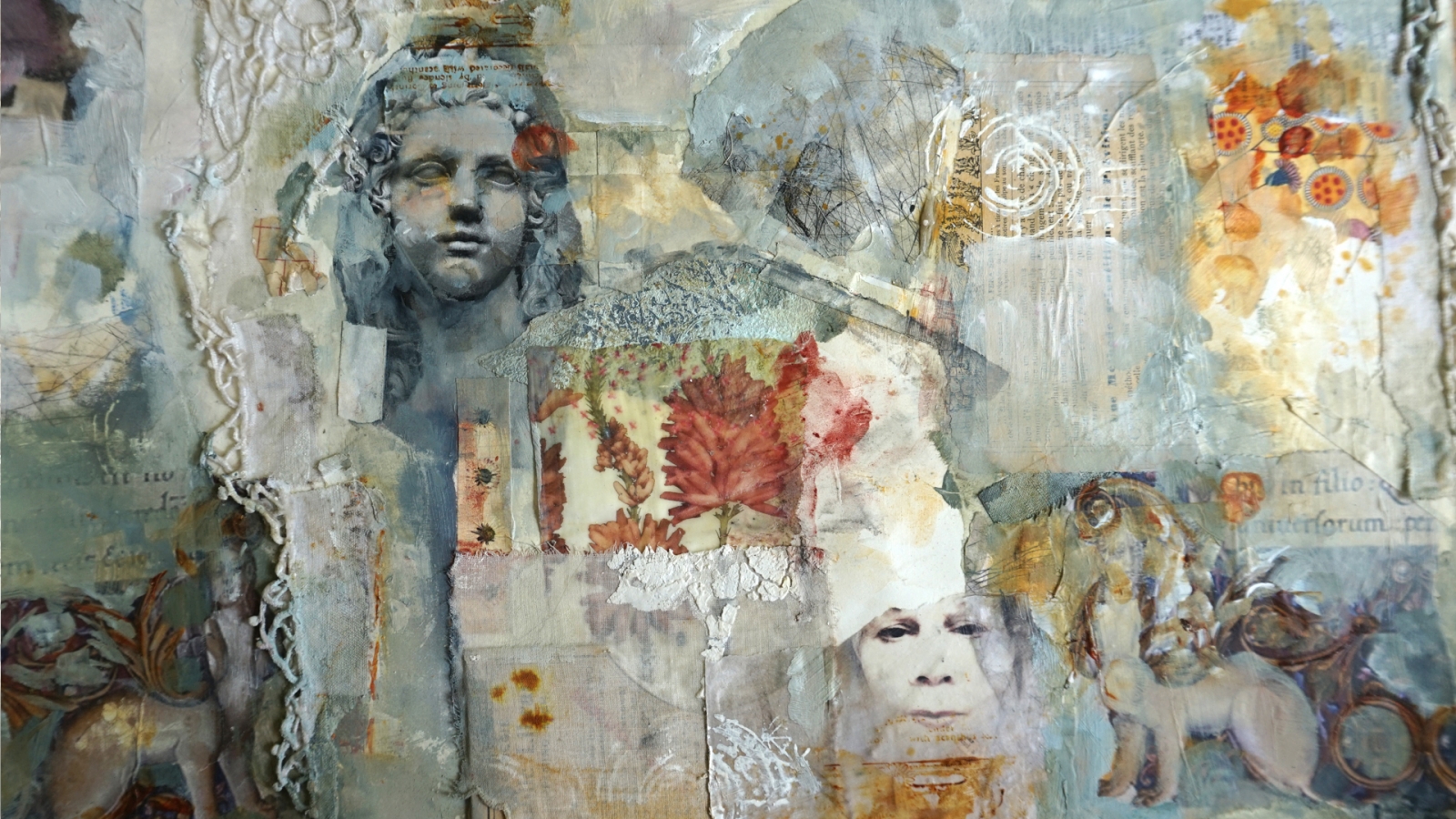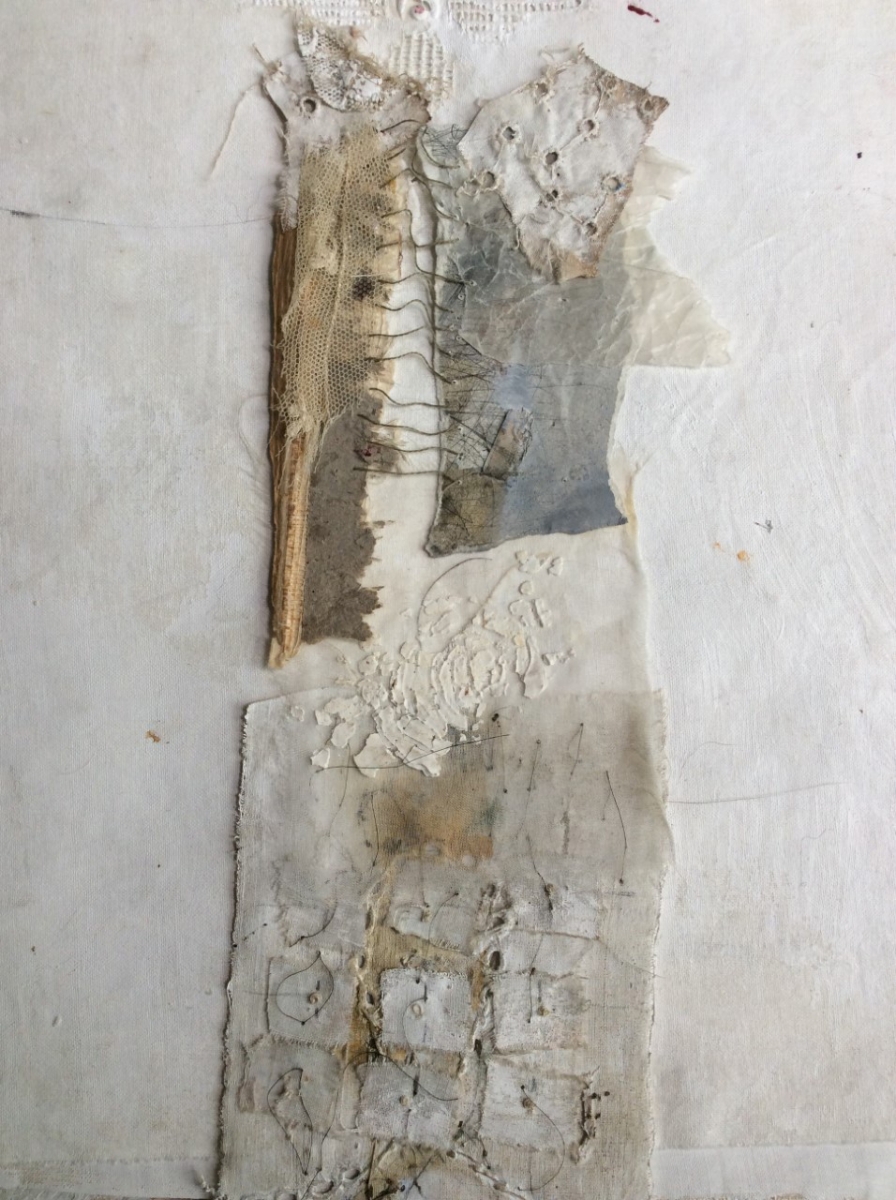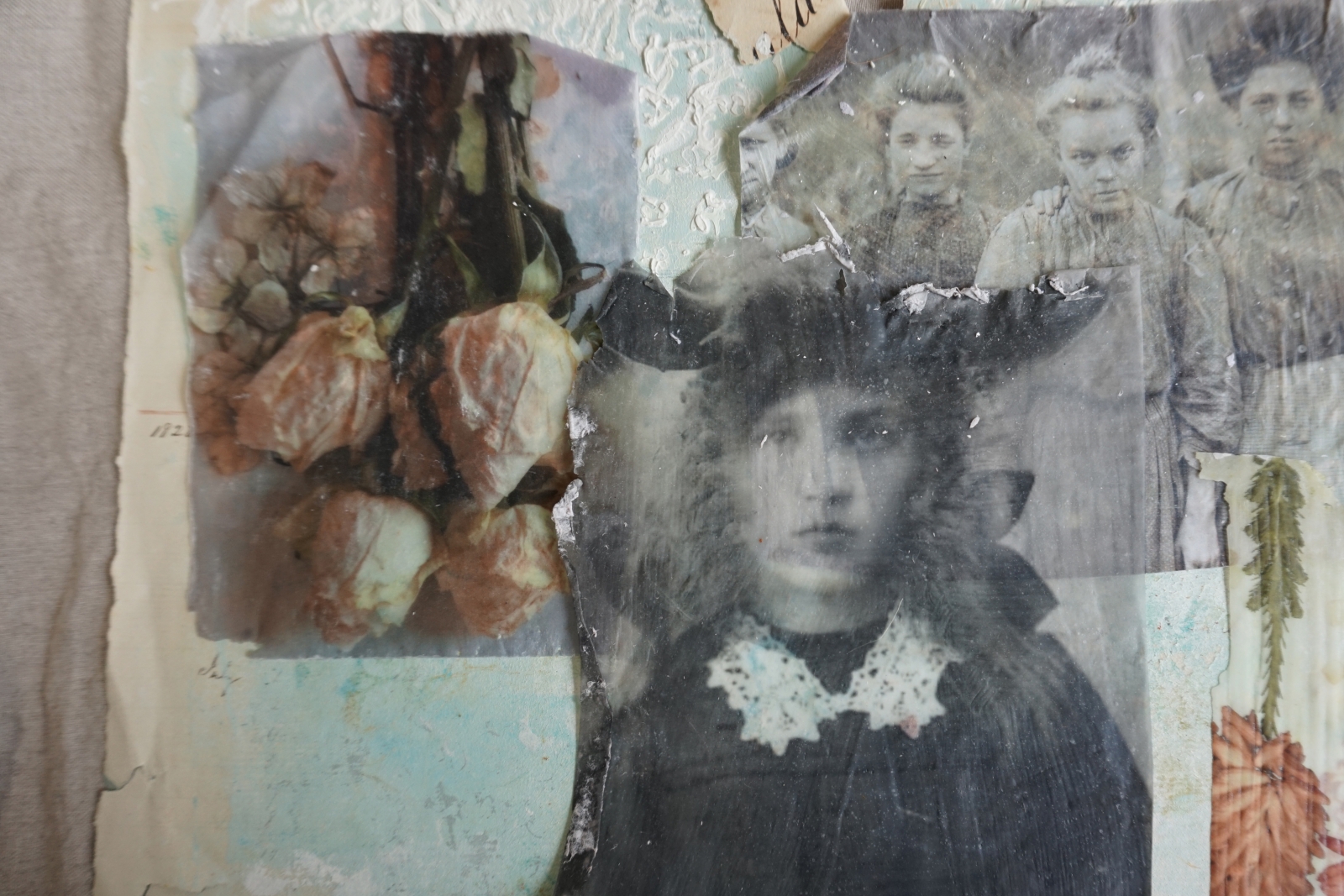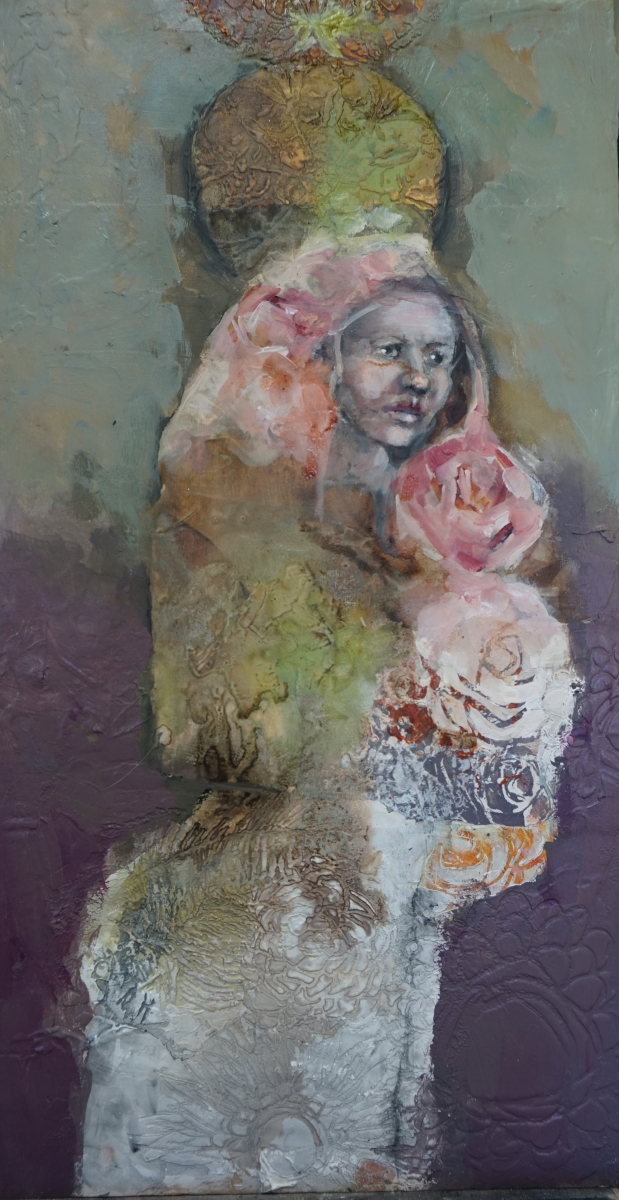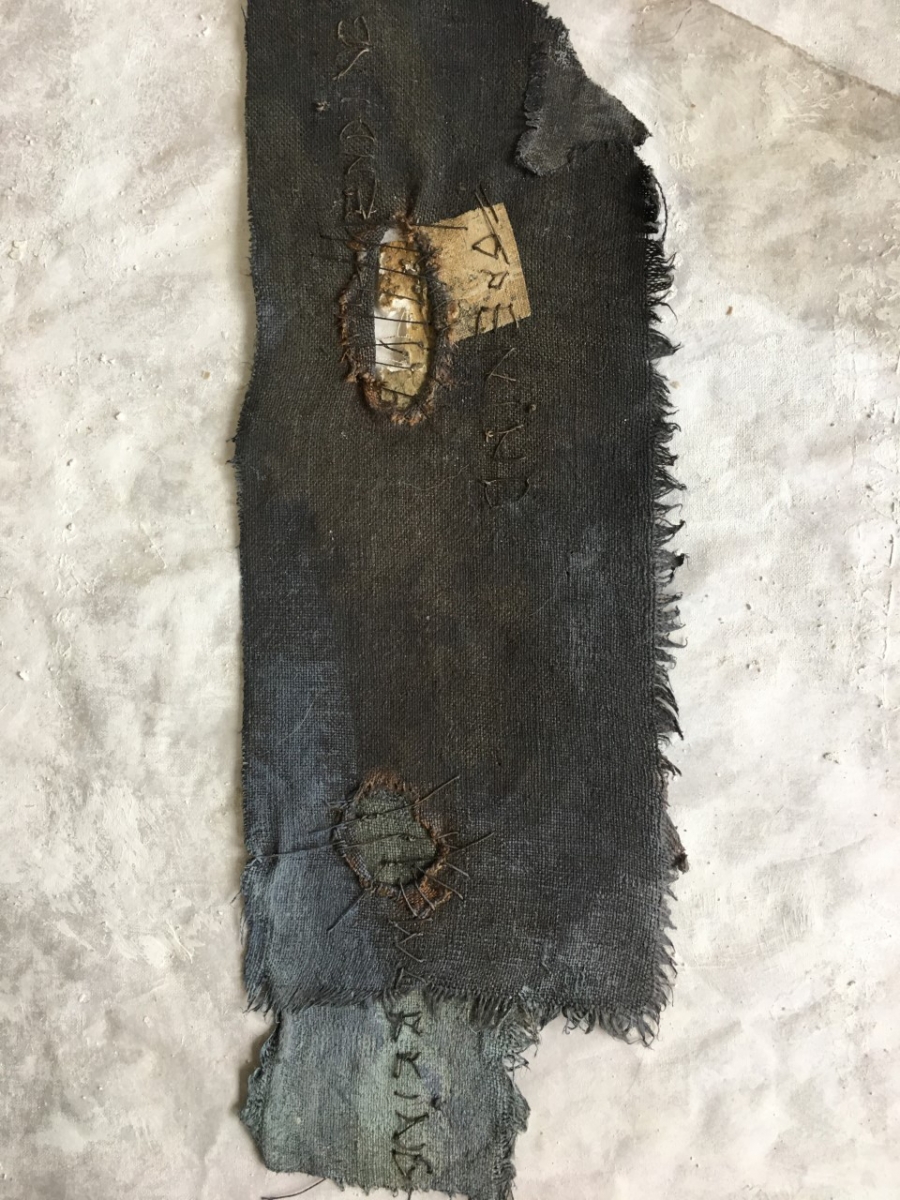 » Share: