Morocco teaching trip-Alchemy of a Nomad
Posted October 21, 2019
PART 1 OF MY MOROCCO WORKSHOP TRIP-ALCHEMY OF A NOMAD
I just recently got back from the most amazing, life changing experience of my life, both professionally and personally. I want to try to write this quickly so as to not forget. There is so much to say, but importantly, words can not express the profound experience. Michelle Fletcher was my host. Check out her website www.michellefletcherart.com. She curated the most luxurious Riads for us to rest as we travel through Morocco. She takes such care of every detail of the trip providing us with tours not only interesting and surprising, but benefit the hard working people of Morocco in particular the women. This was our welcome tea the first night we were there.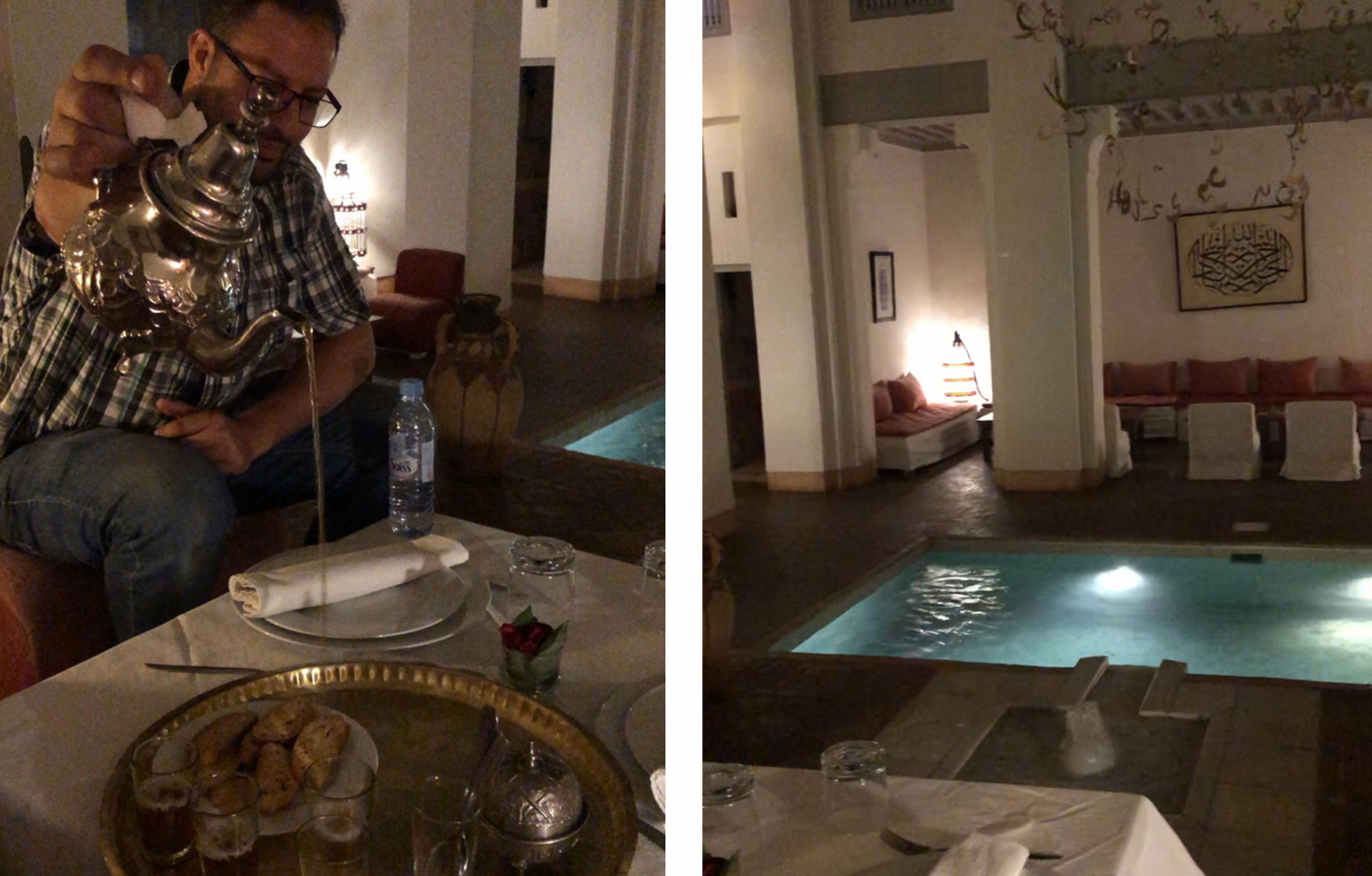 On our way to the desert to Michelle and Kamal's Kasbah Ait Isfoul, we visited the ancient Kasbah Telovet. On the outside it was all ruins but what we found inside was incredible!! So much exquisite detail. Here is what we saw!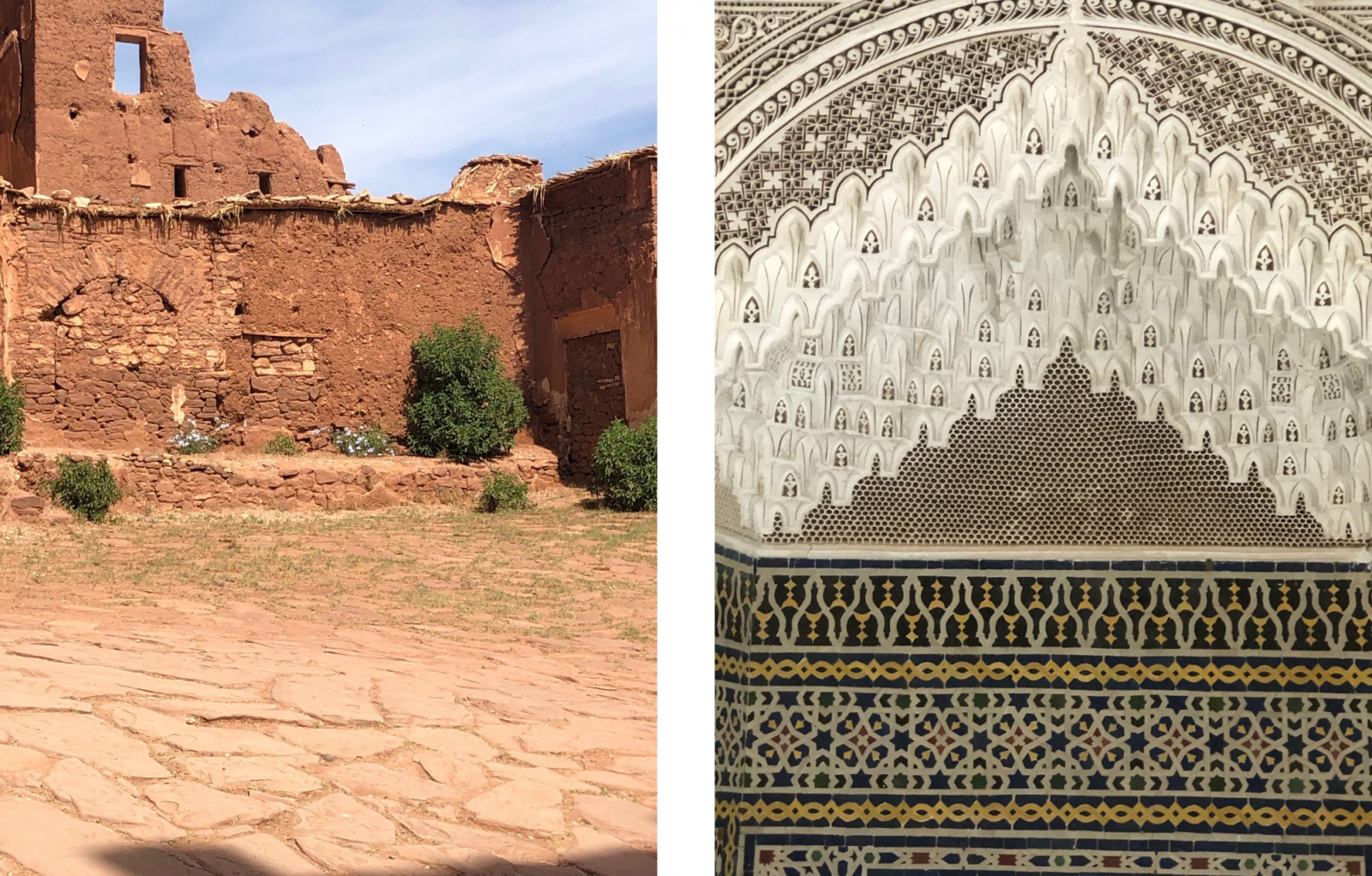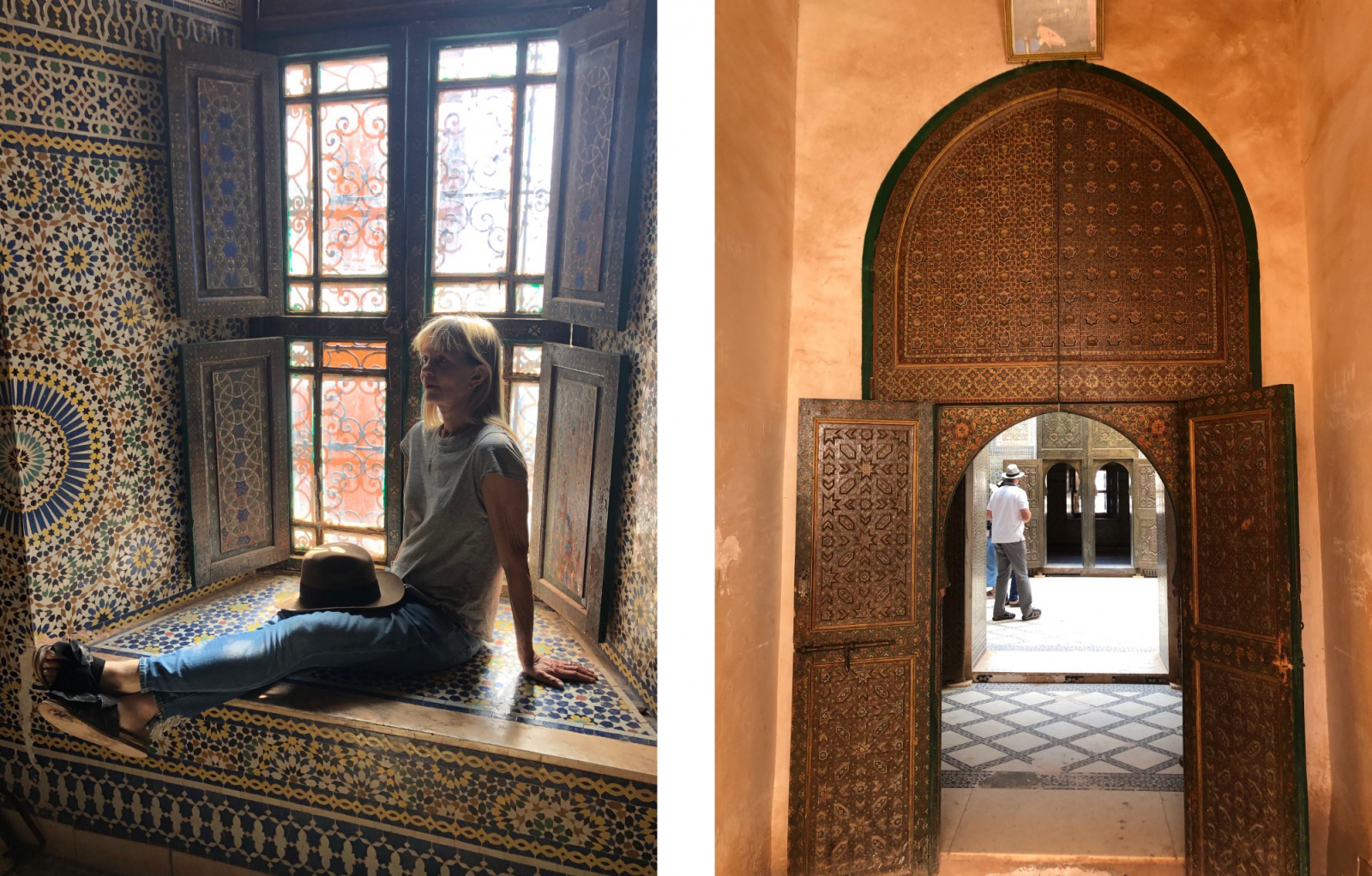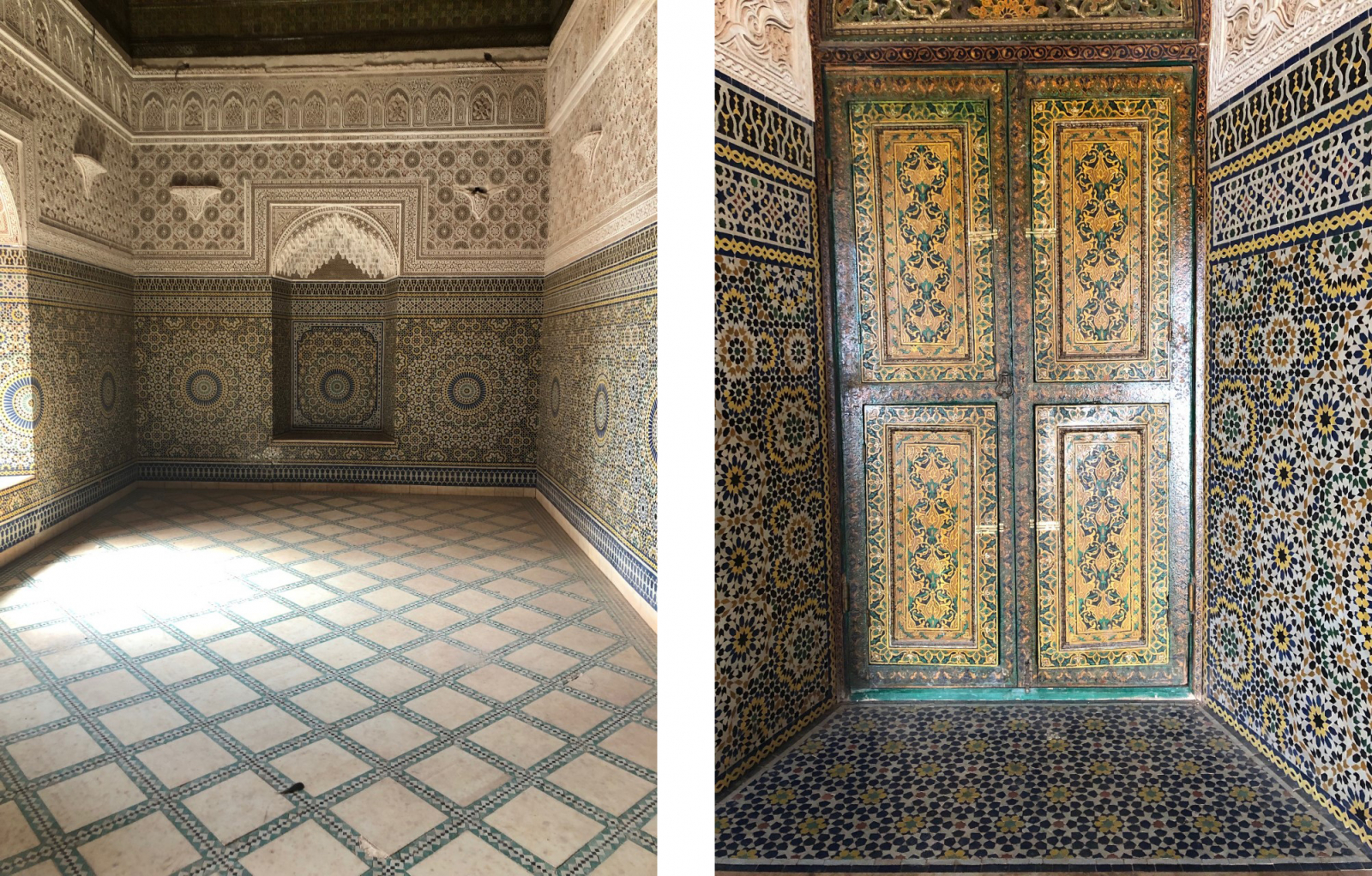 We made a stop at The Anou, a weaver's co-op. There was one woman in particular that opened up my heart. She had so much history and beauty in her face. I asked to take her picture and she then asked me to sit next to her. All through communication with the heart. We hugged and I gave her a kiss. I was overwhelmed with feeling and it was captured in these photos. They served us tea and lunch. They shared their process of spinning, dyeing and weaving. Such beautiful work and treasured moments. We all bought some of their beautiful rugs.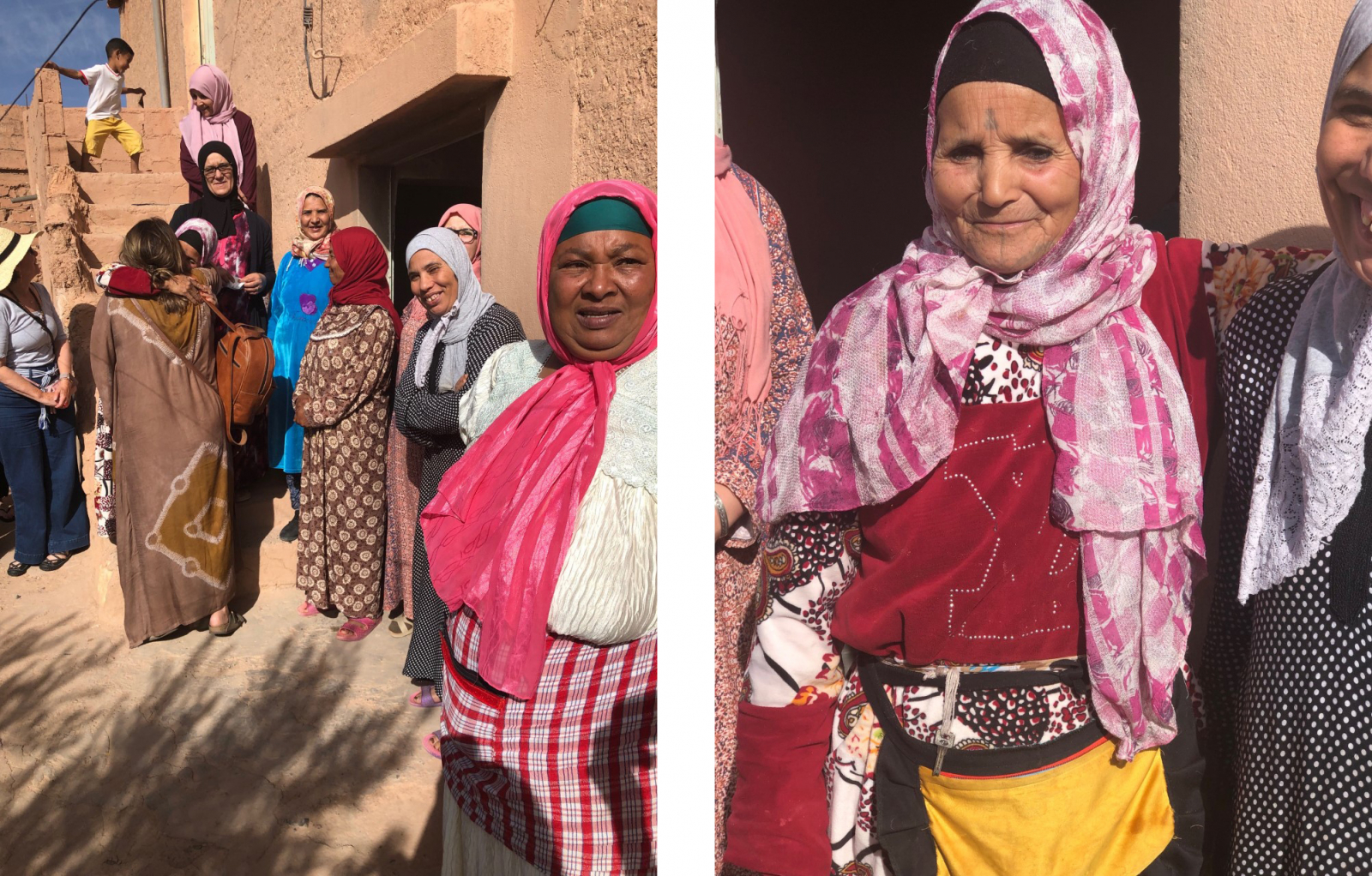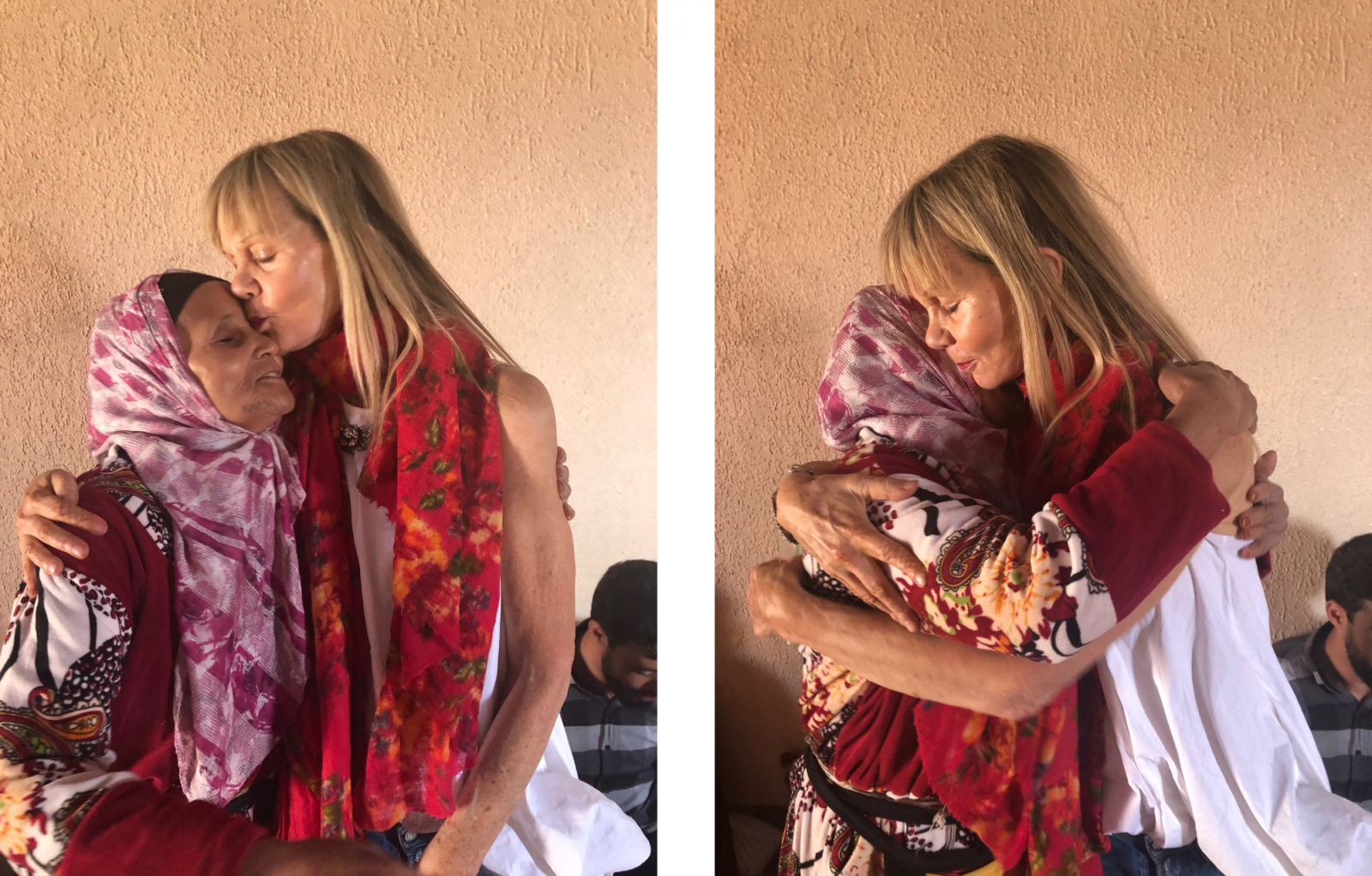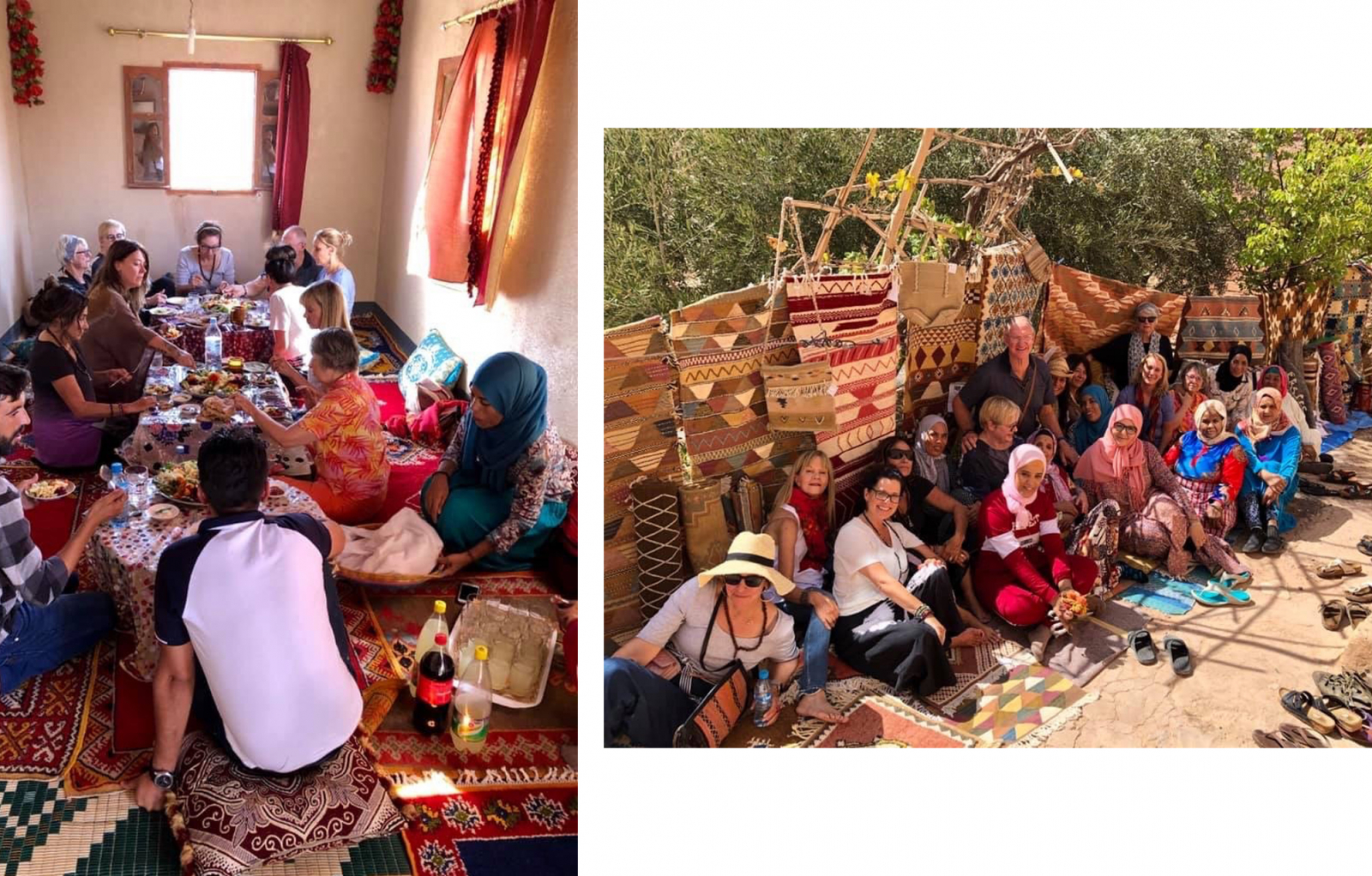 We stopped at Tamgroute Pottery and had a charming guide that showed us the process. They dig a hole in the ground and make a seat to do the work It is then fired using cedar wood and palm trees. It is quite a dramatic sight to see!!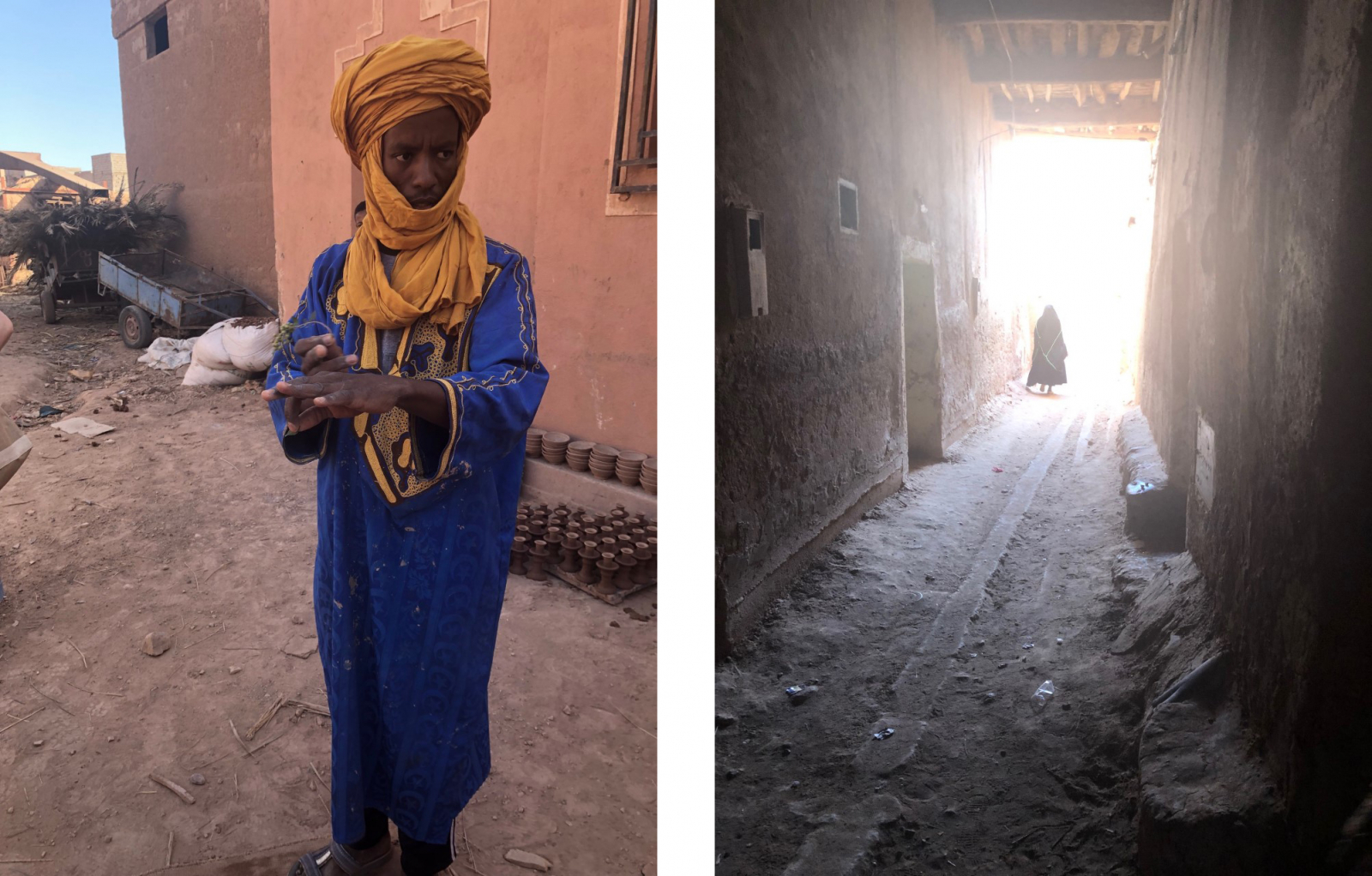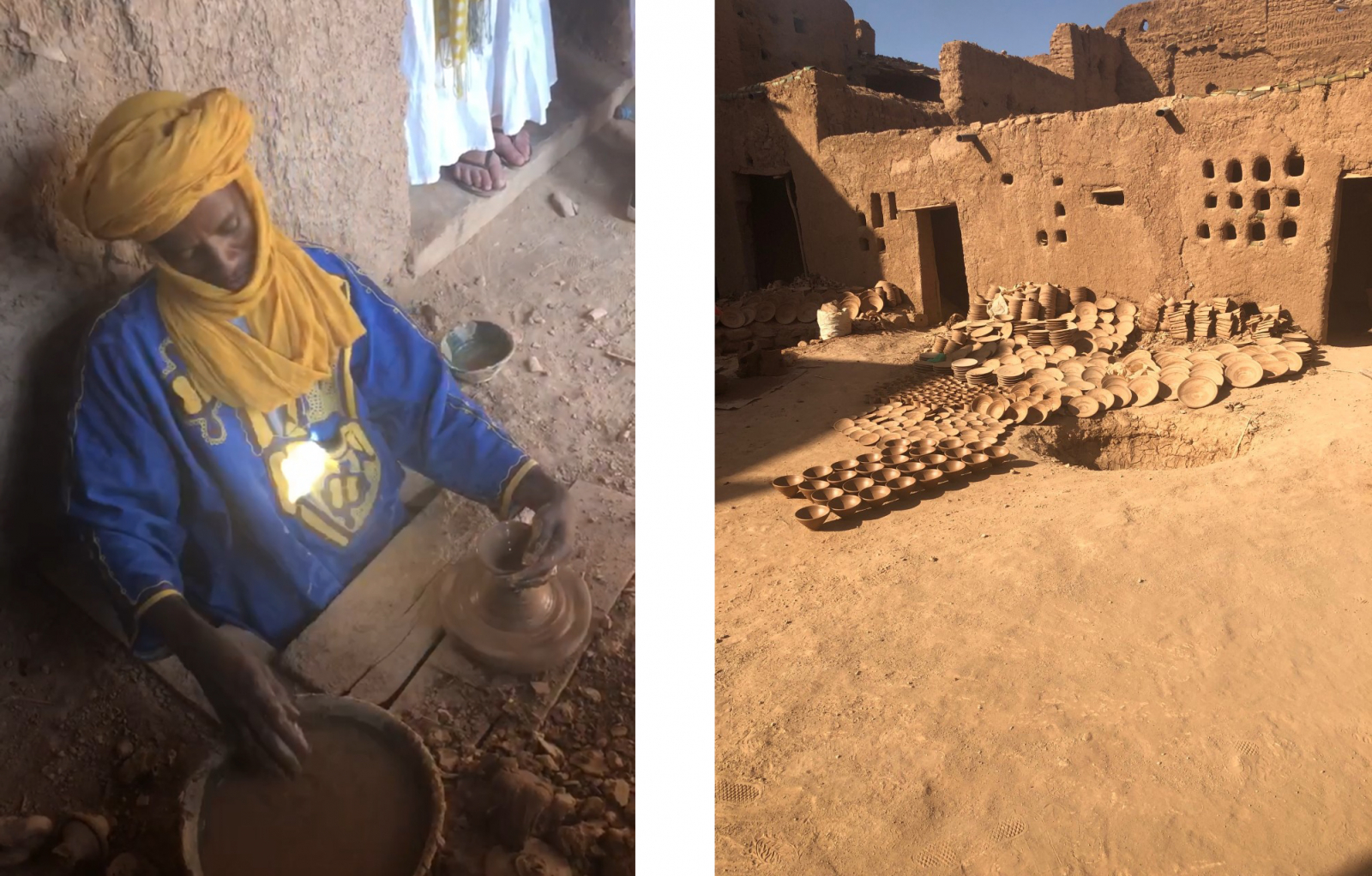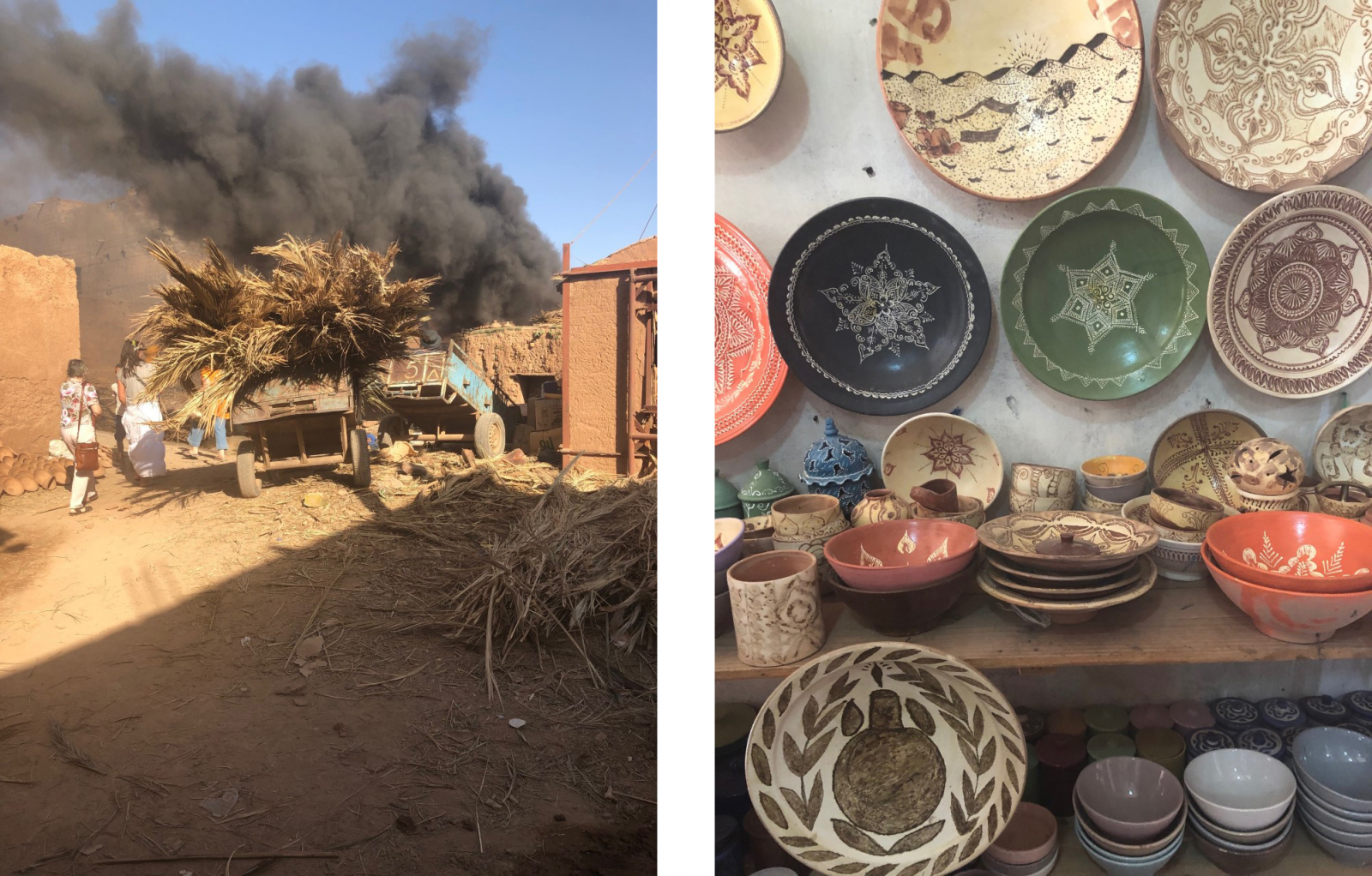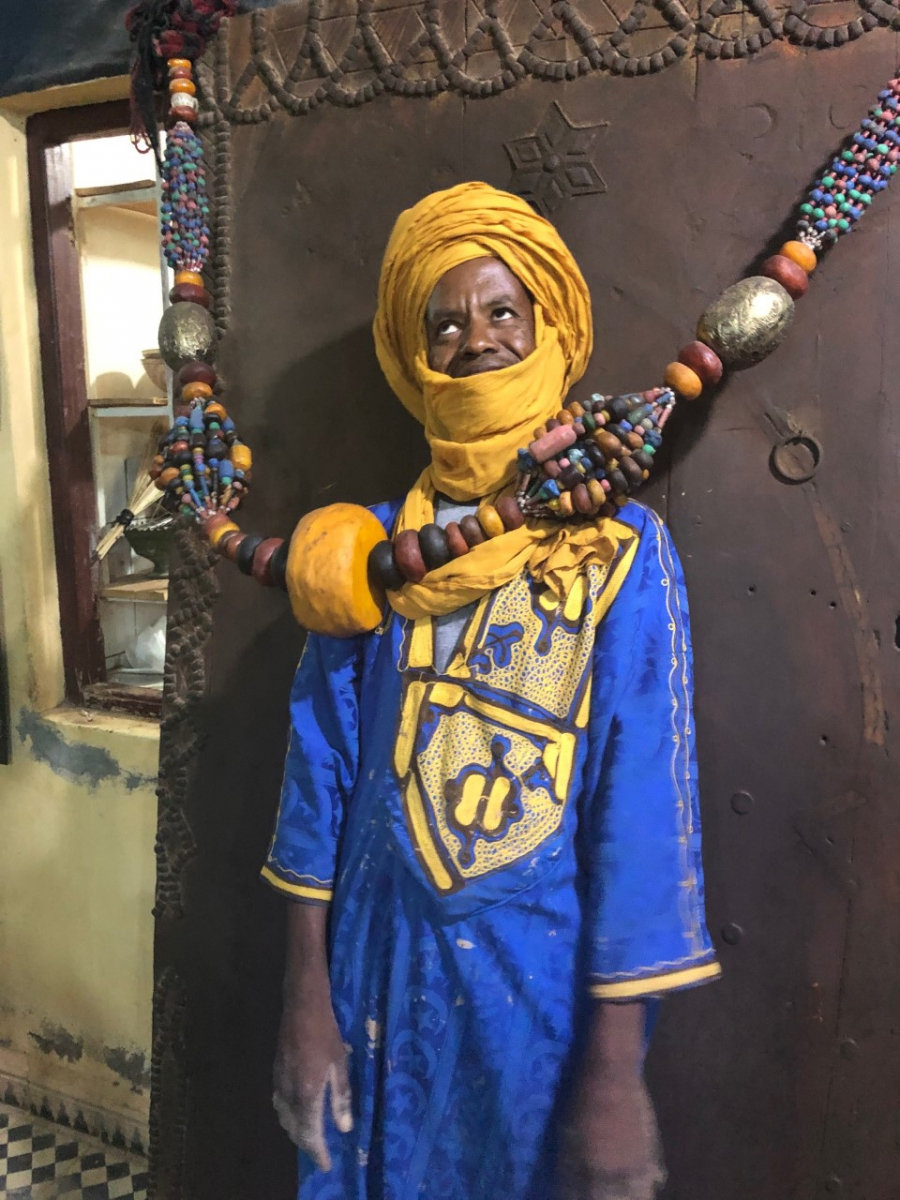 One of the biggest highlights was arriving at Michelle and Kamal's Kasbah Ait Isfoul!! We were welcomed with incredible Moroccan musicians and refreshing drinks. I had tears in my eyes. I was overcome with emotion once again and so priviliged to have this experience. What a beautiful home they created and a place for travelers to relax and take in the mystery of this beautiful place. All meals were a work of art created by their personal chef, Muhammad. The studio was a dream. Michelle created a beautiful and functional environment that was so inviting. I loved creating in this space!! I loved my students and I was over the top excited by each and every piece they created. I could see these vestments as part of a garment as well as a work of art. The beautiful stitching added to the pieces was a very special touch.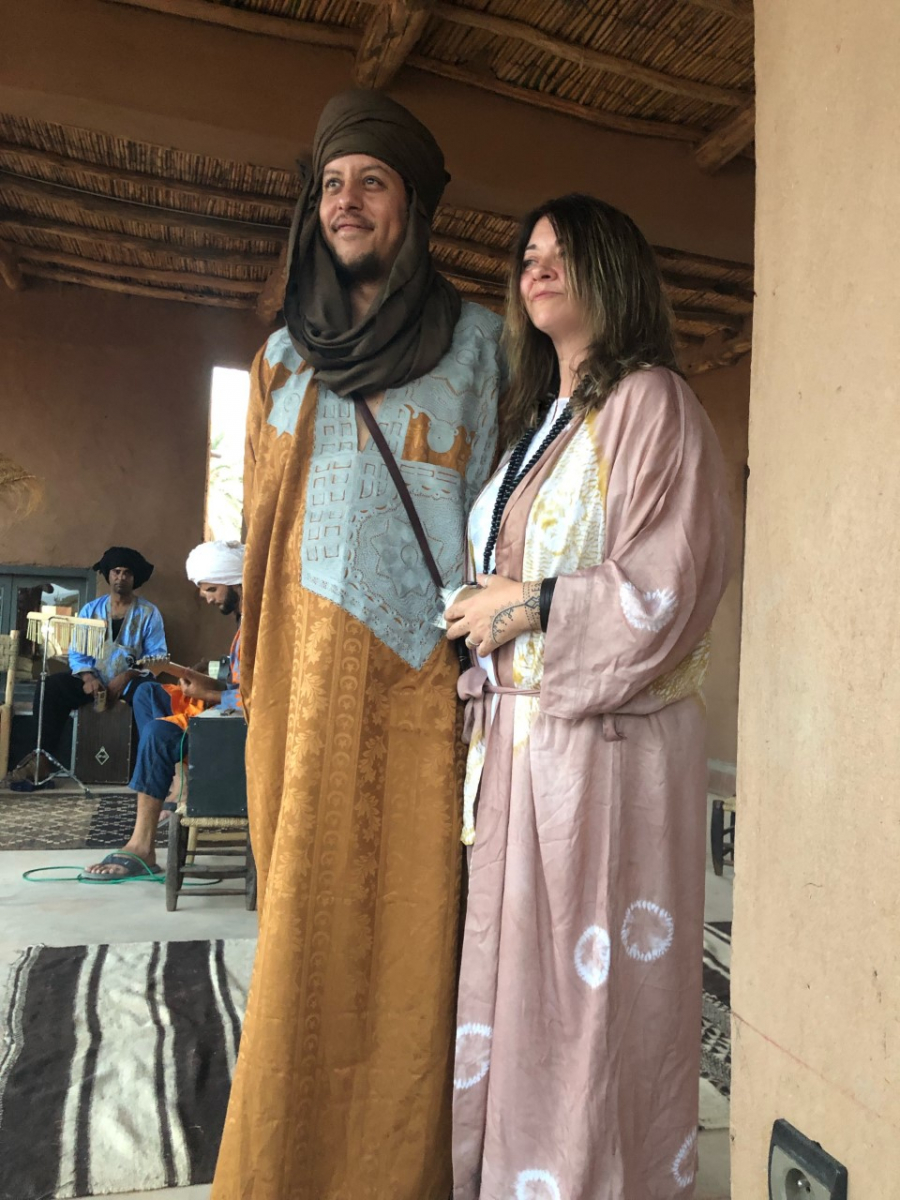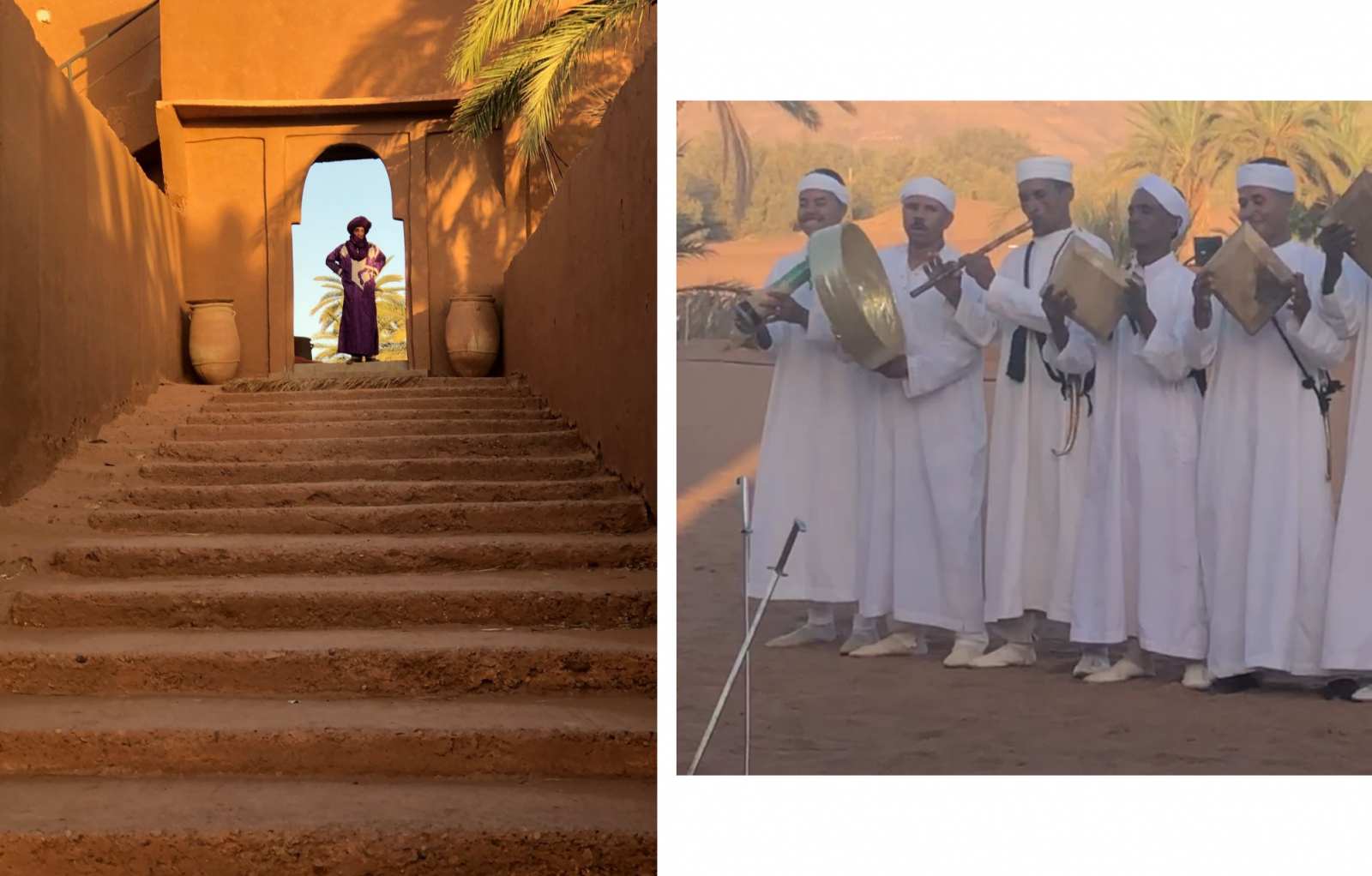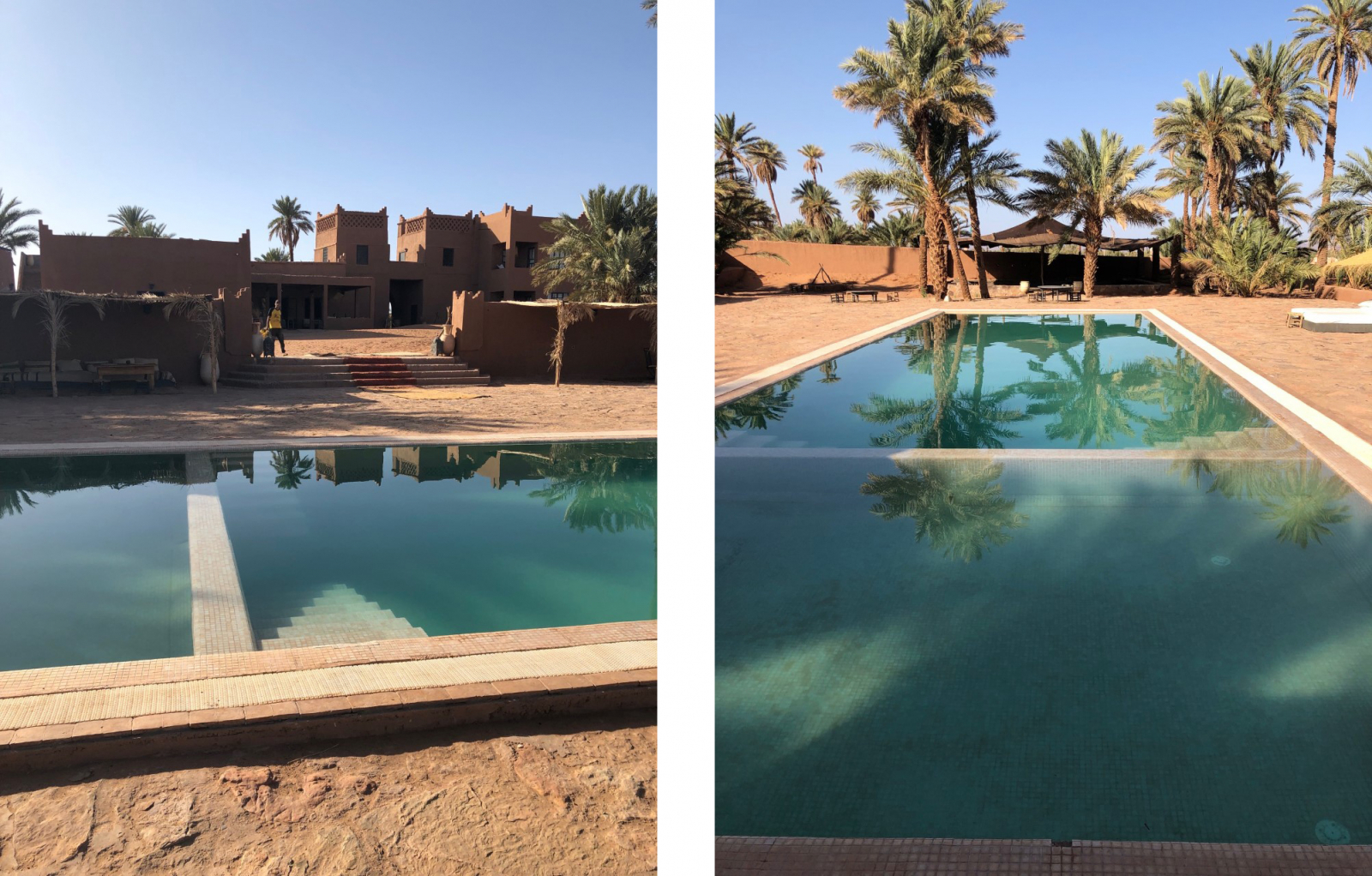 The Studio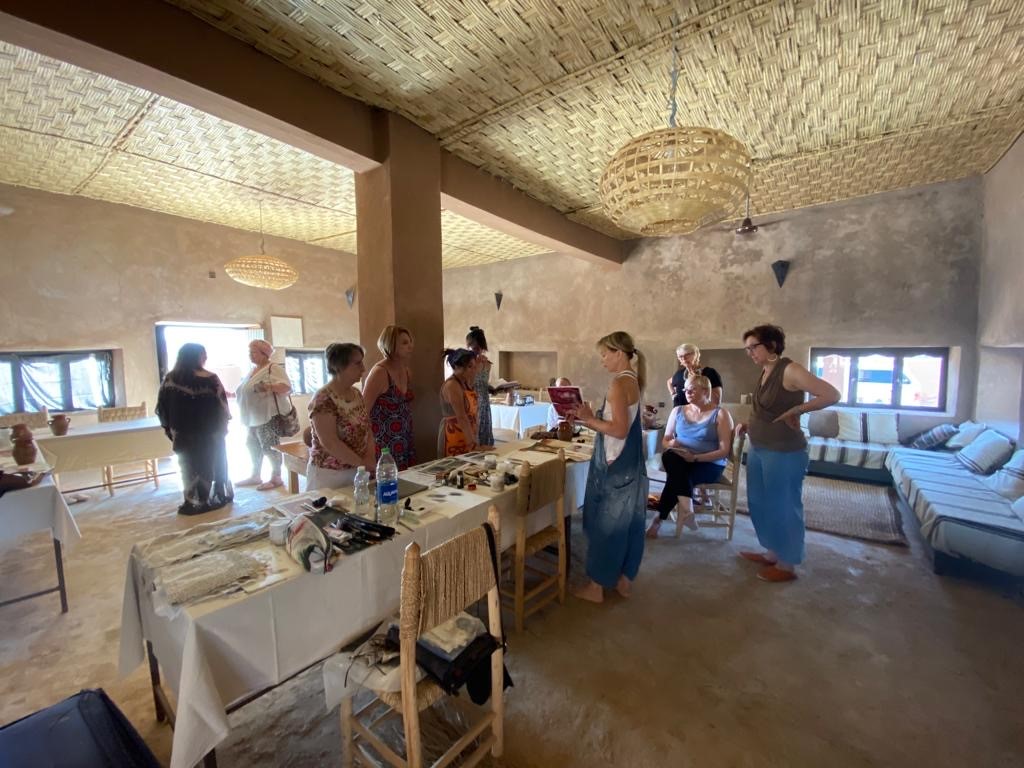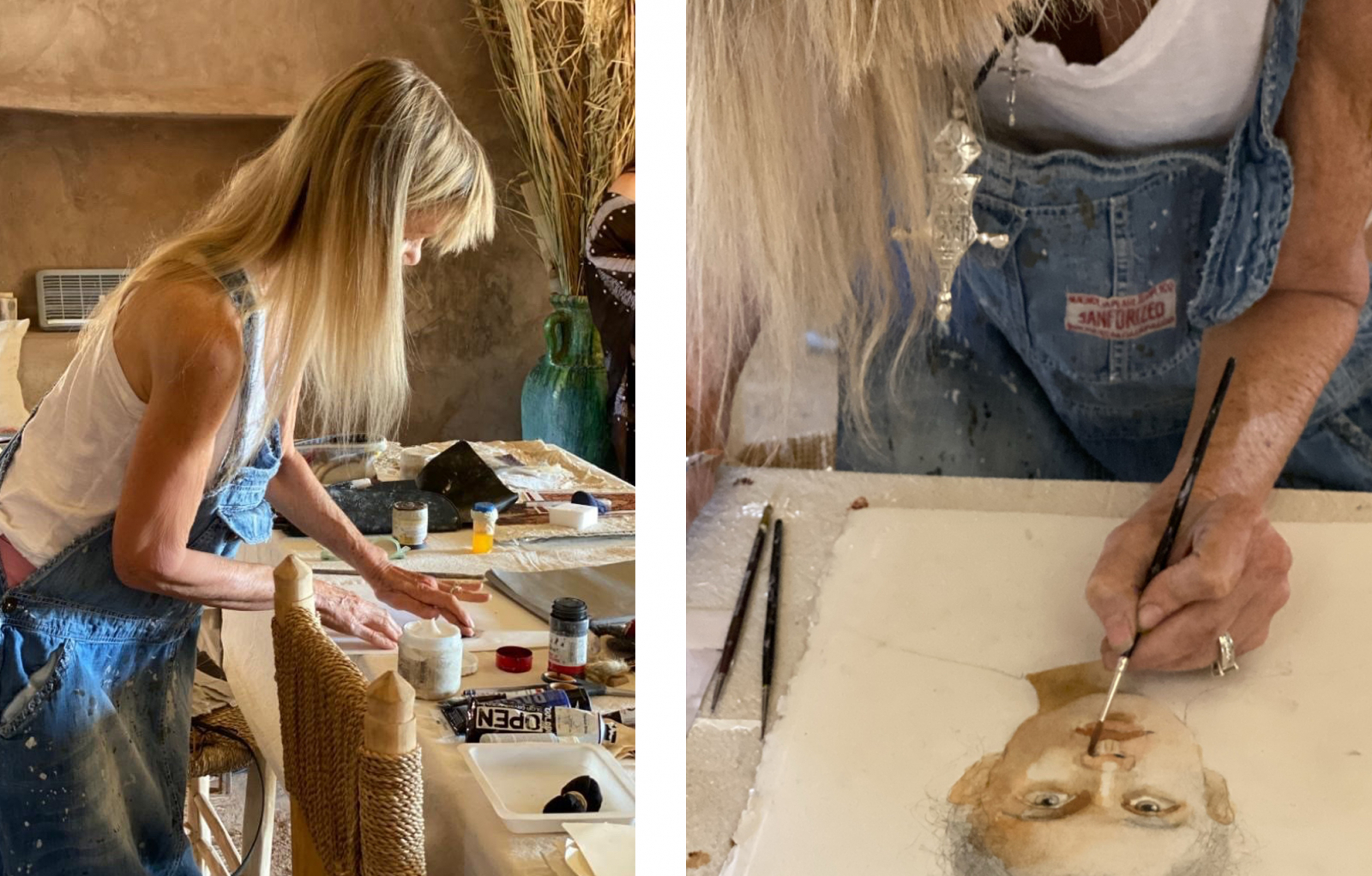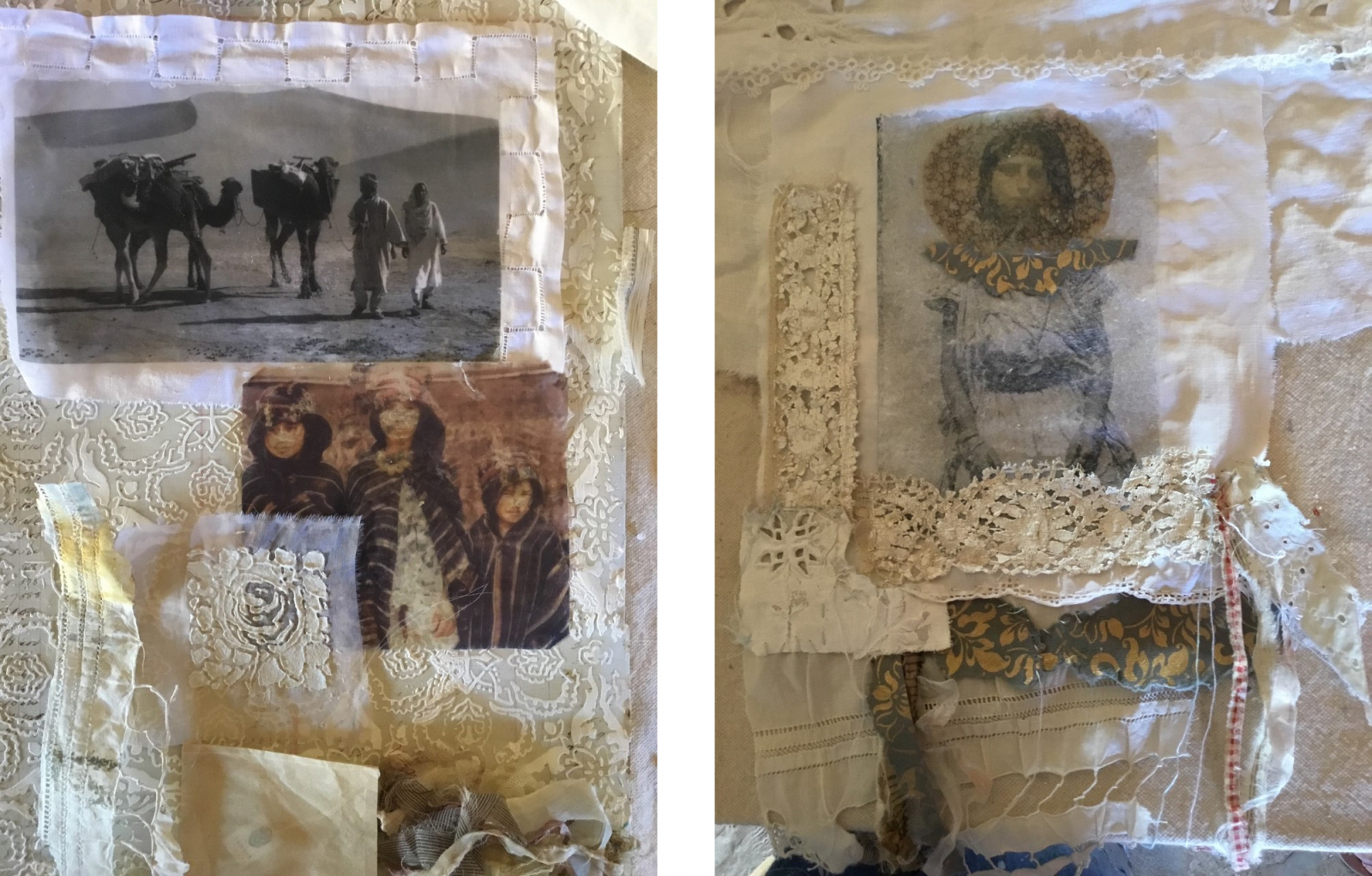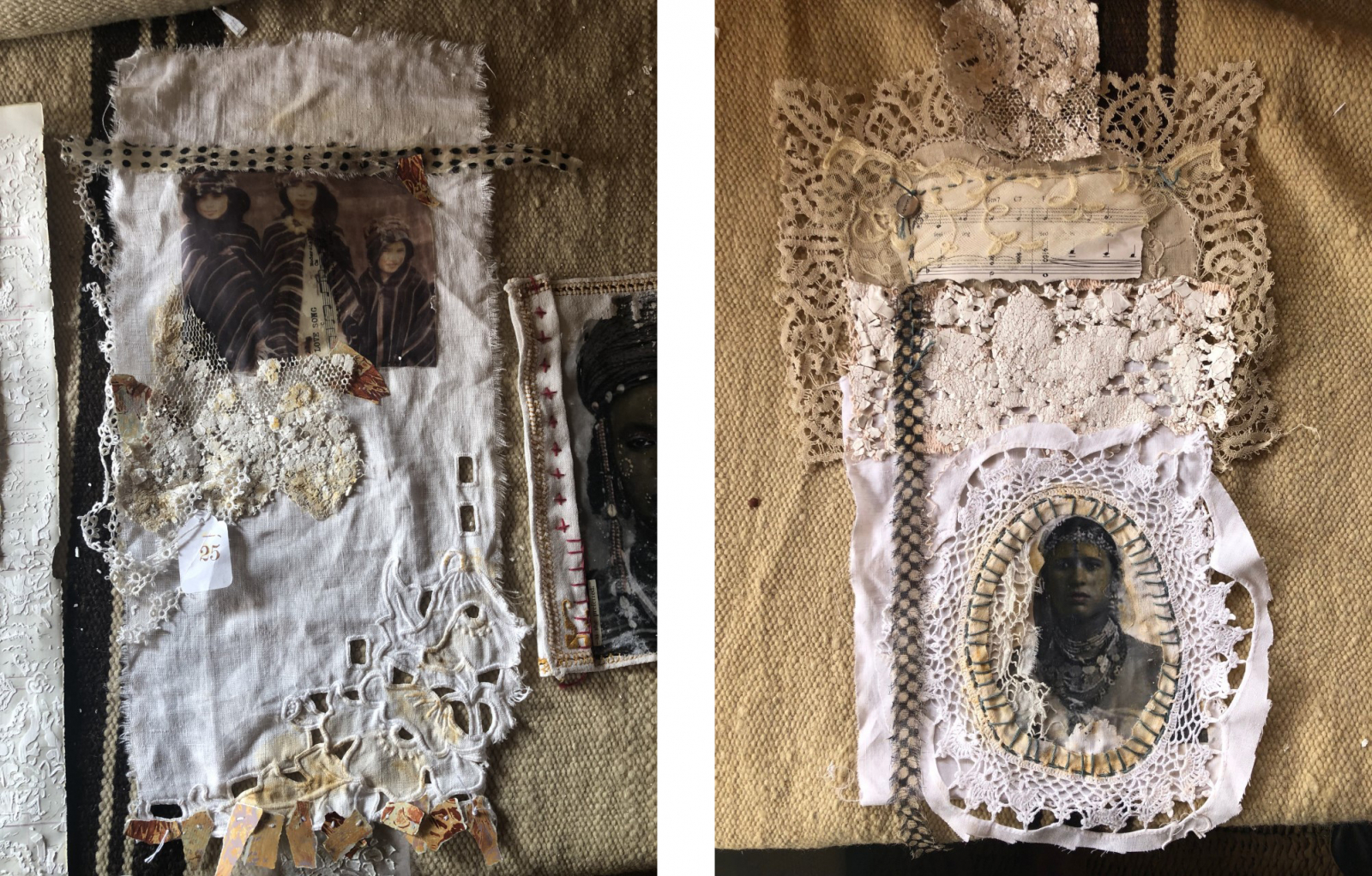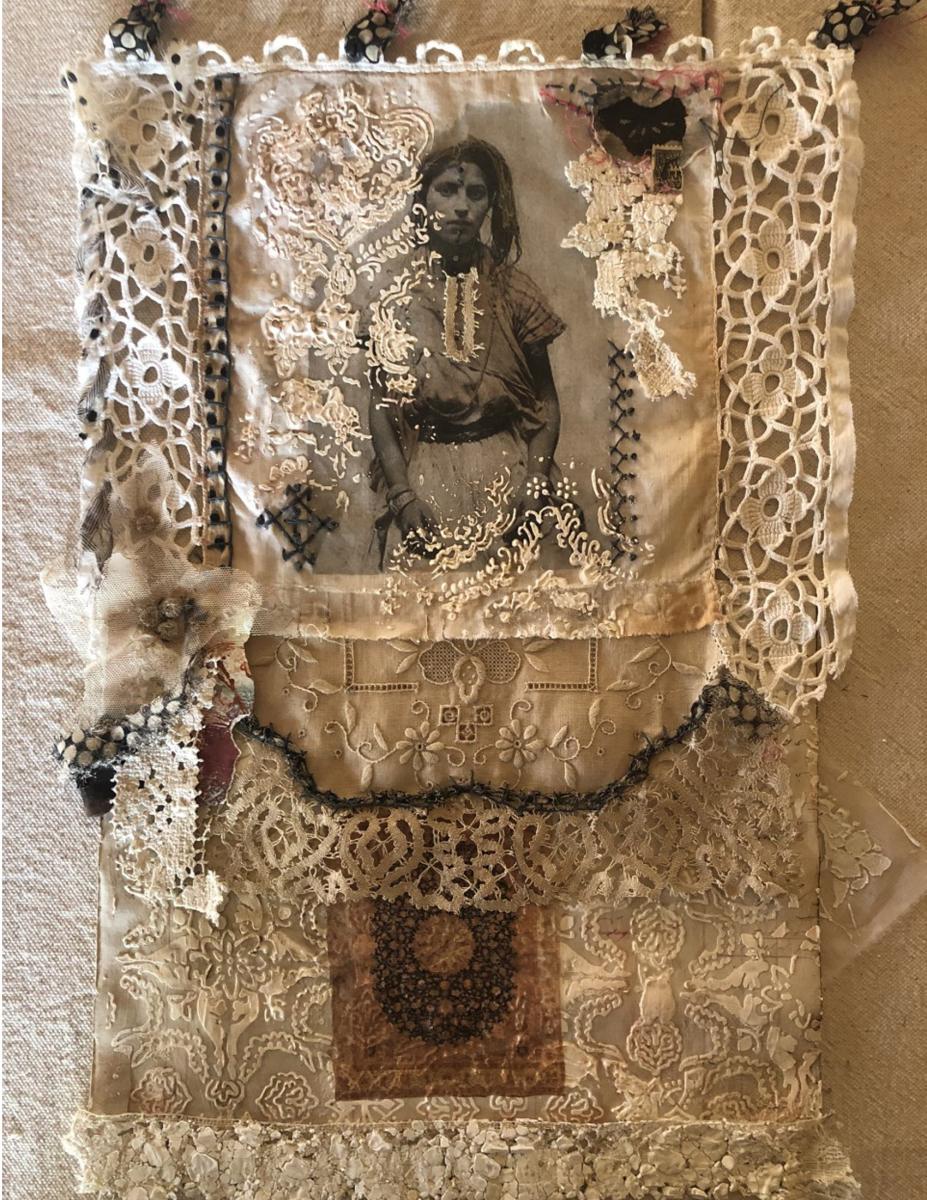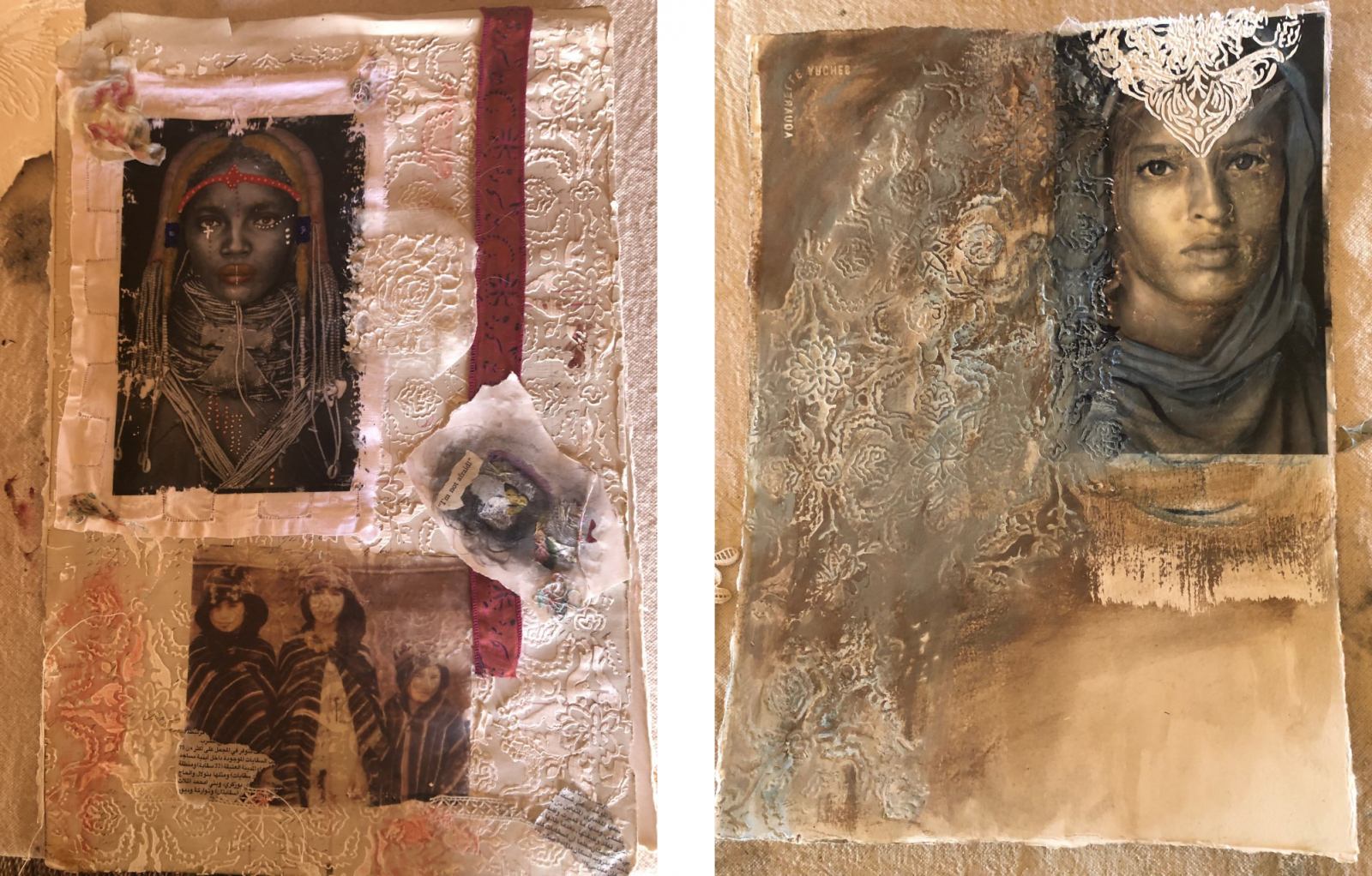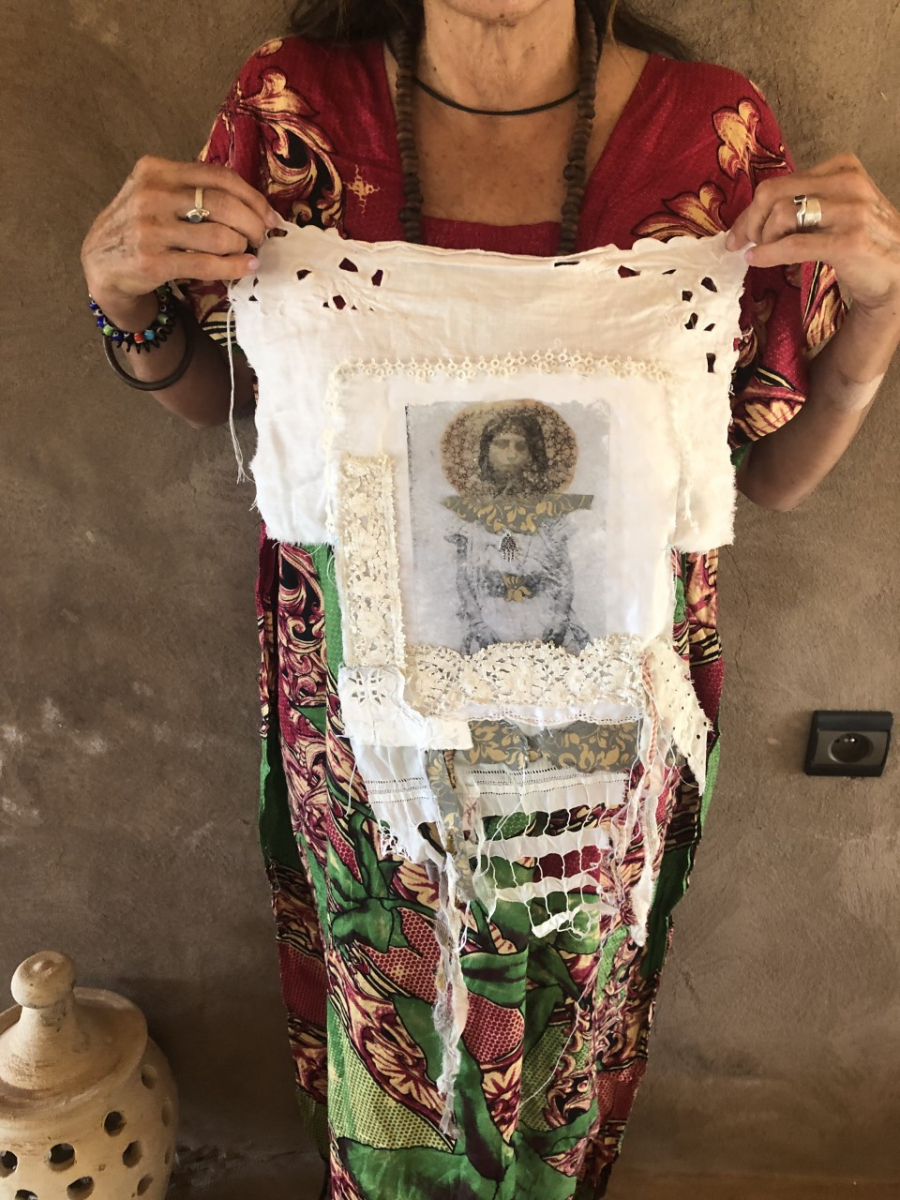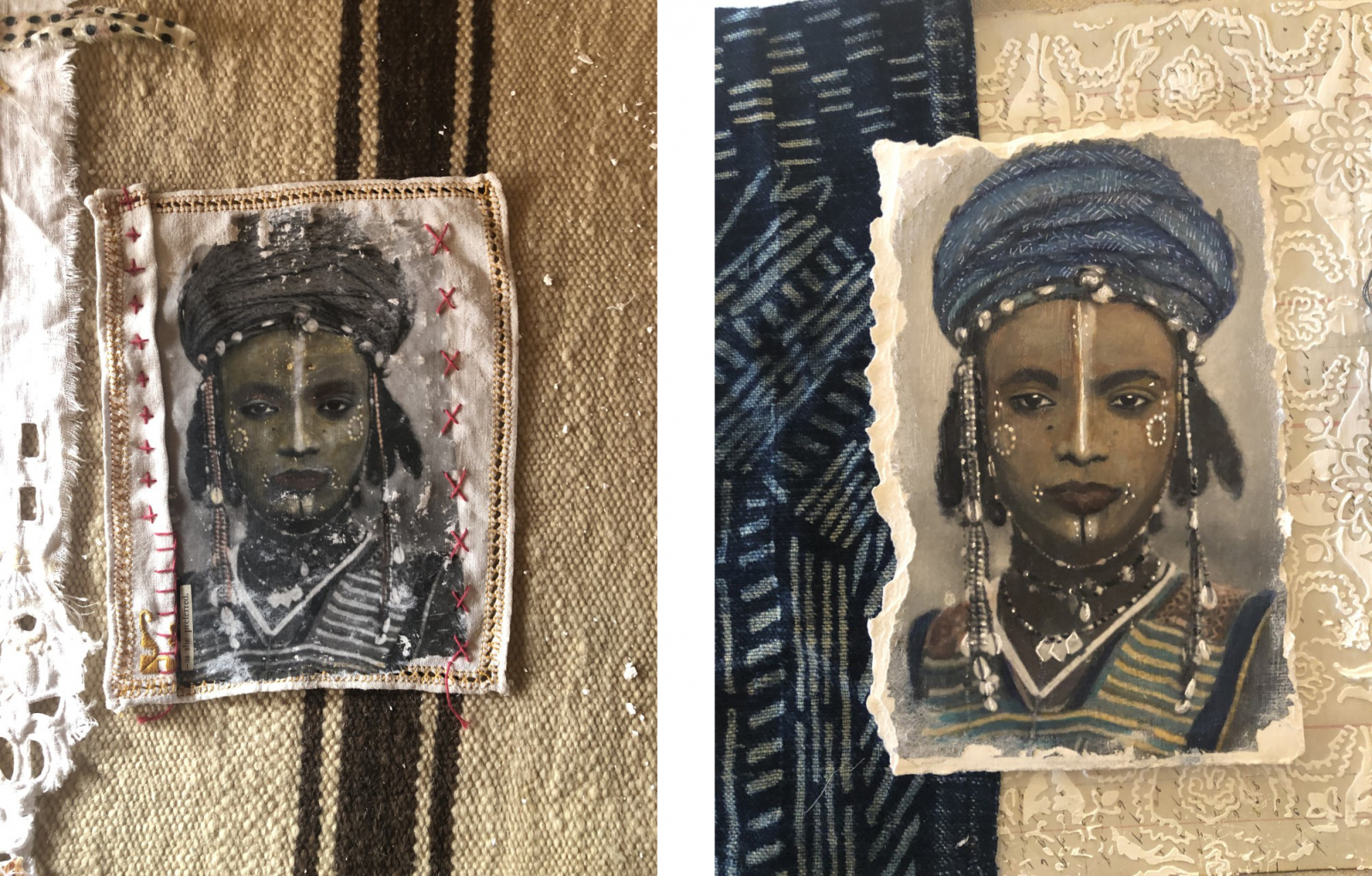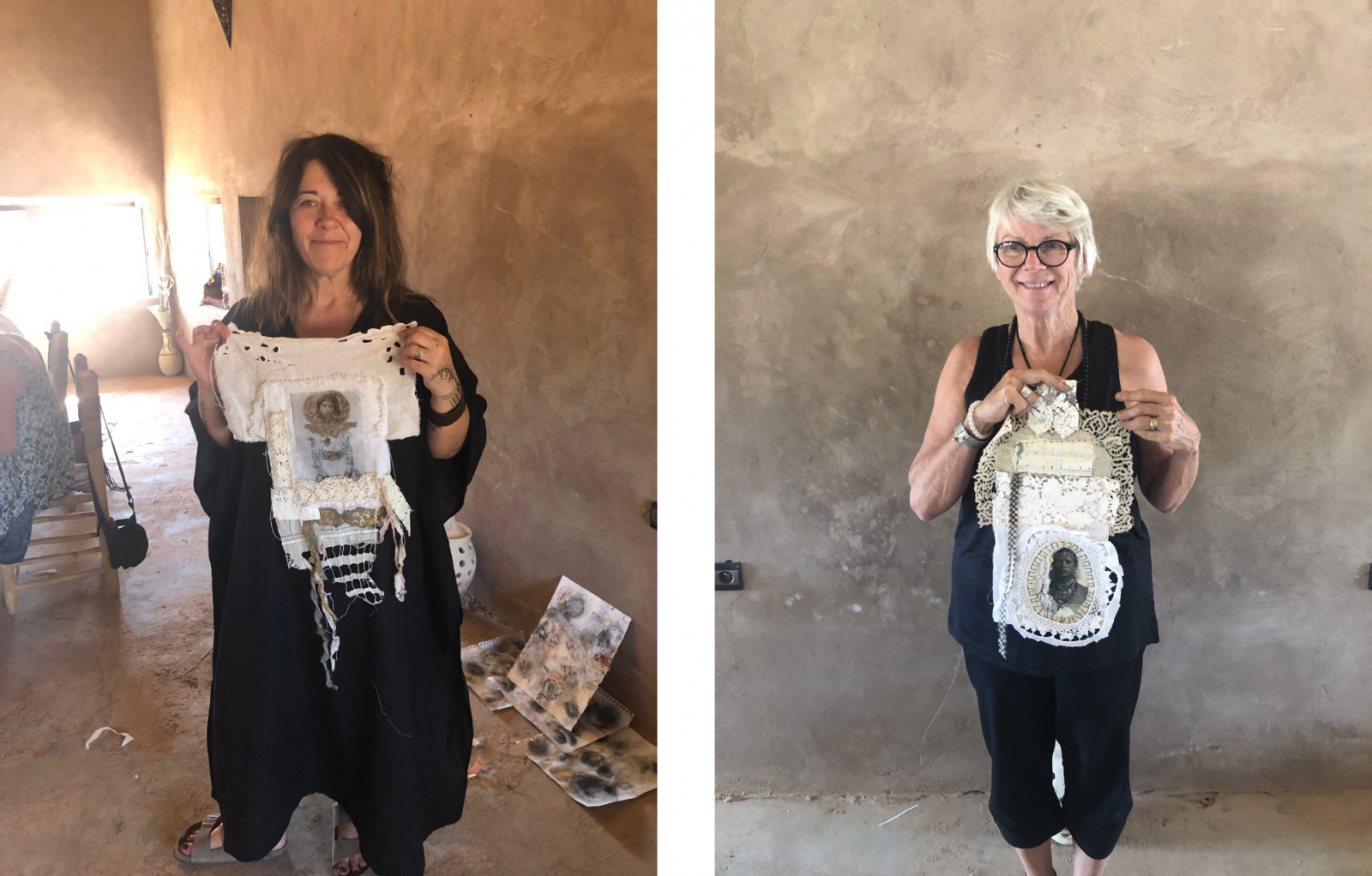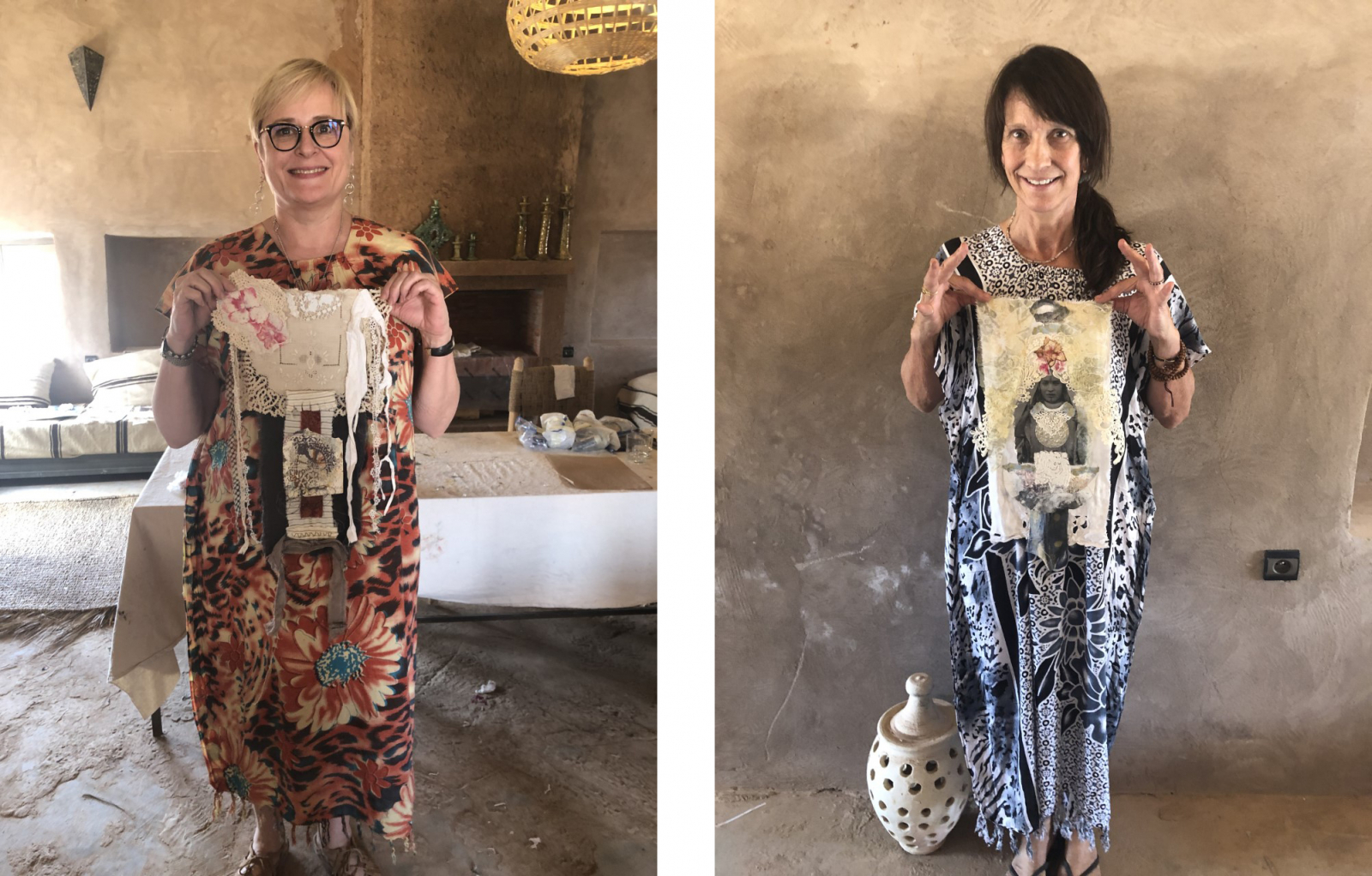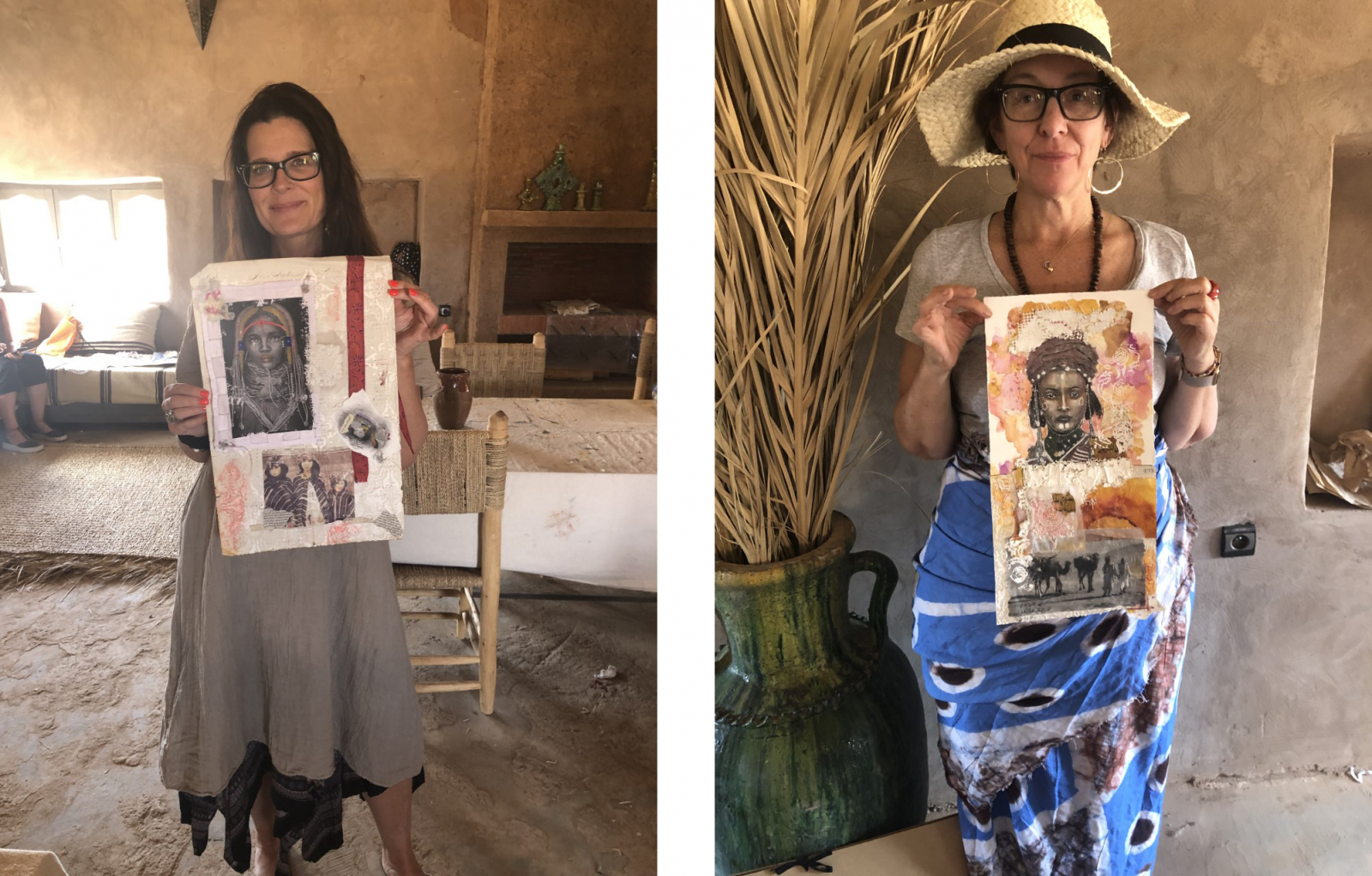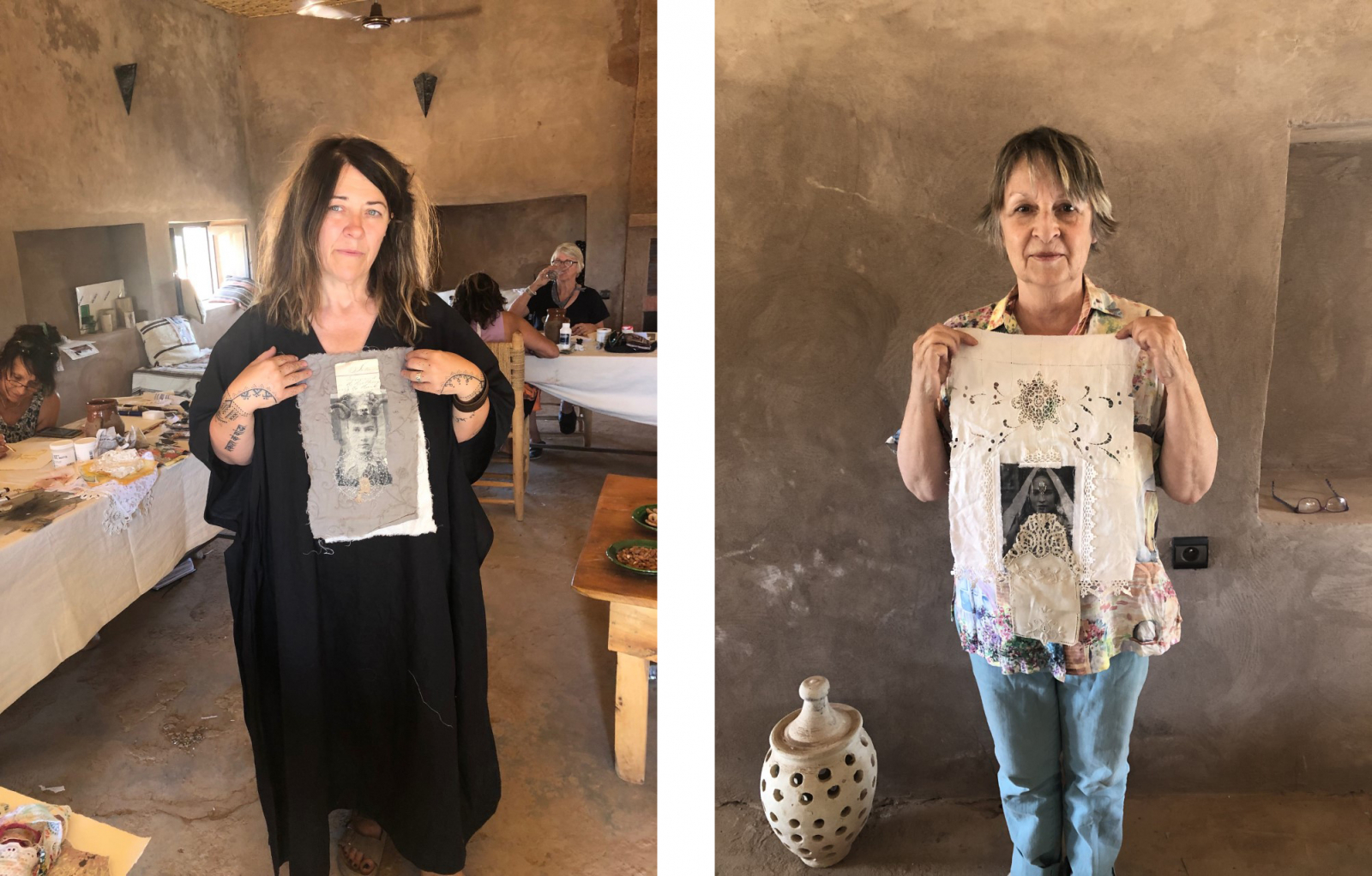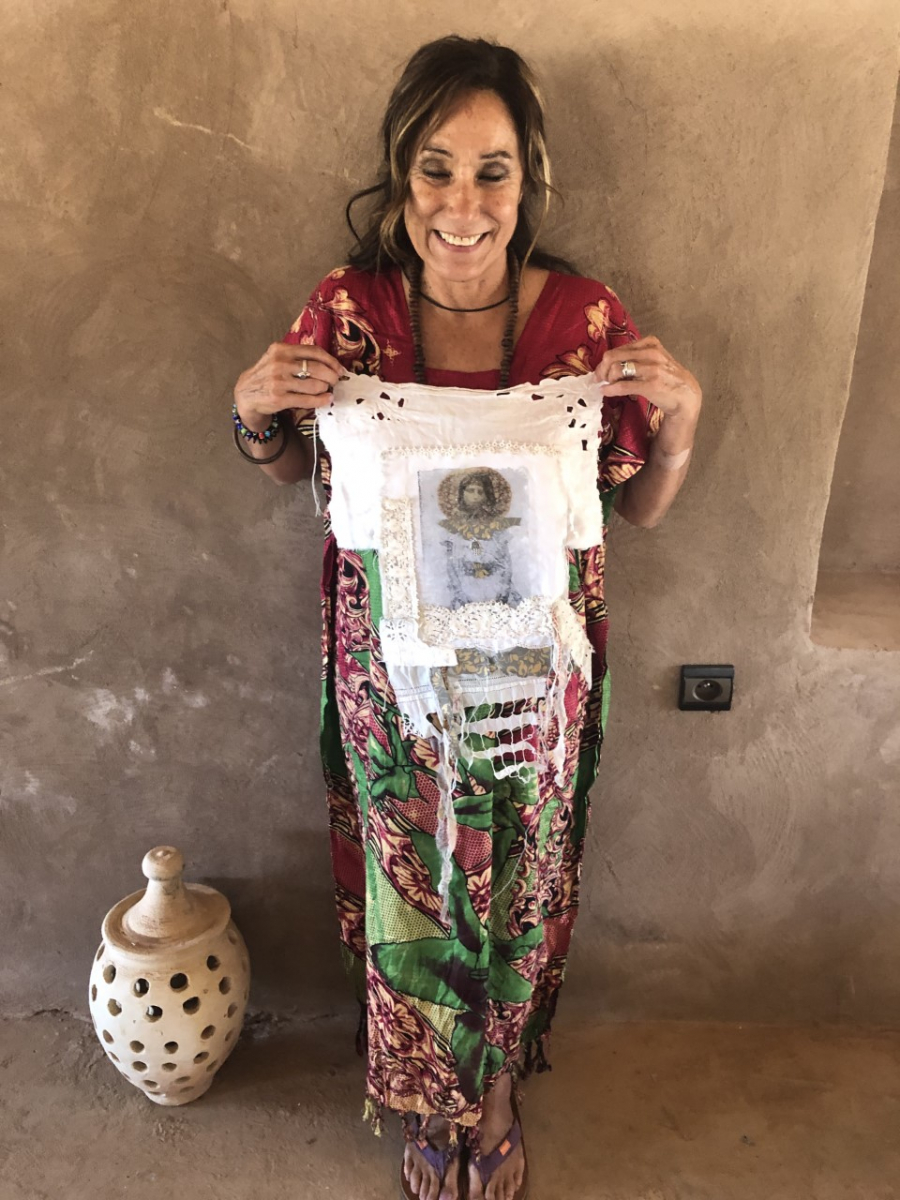 These were two of my demo pieces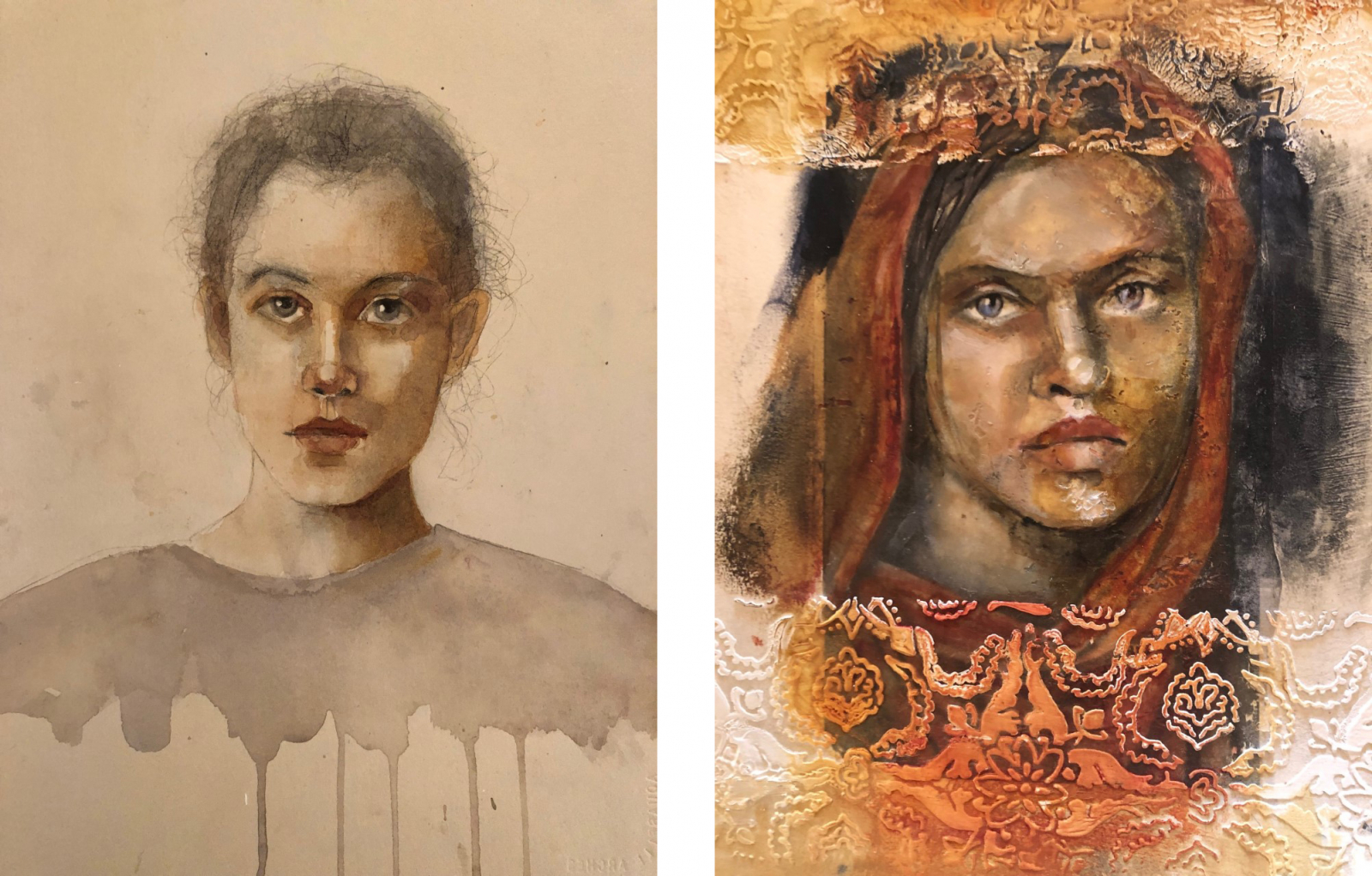 contact Michelle Fletcher and go!!! It will change your life. http://michellefletcherart.com
PART 2 COMING SOON......
» Share: